By Sonny Atumah
Necessity they say is the mother of invention. Nations that catapulted themselves into the developed club had visions and dreams with embedded options of practical realities. Nigeria is walking a very long, tortuous road to the top. In the 20th century twilight we had several vision statements with clichés like: Housing for all by the Year 2000; Health for all by the year 2000; Education for all by year 2000; and so forth.
The late Head of State, General Sani Abacha had vision 2010 and the late President Umaru Yar' Adua had vision 2020-20 that was to make us be in the group of 20 nations by the year 2020.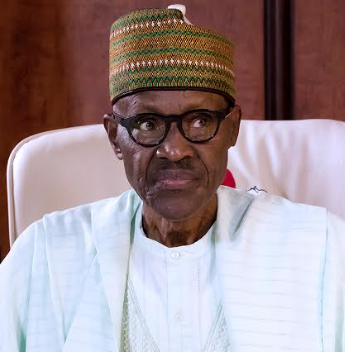 Our approach tended towards greatness trusted upon us and so remained a nation with potential for greatness. It approximated to fantasies that someday we would become great with mere vision and dream pronouncements. Are we playing the fool in the character Malvolio in William Shakespeare's comedy Twelfth Night? Malvolio, a steward to Lady Olivia saw a forged letter written to Lady Olivia on greatness and thought it was his time to be great. Part of the letter that deceived him read: "Some are born great, some achieve greatness, and some have greatness thrust upon them."  A false demeanor came unto Malvolio and contemplated that marrying her boss would confer a sense of dignity on him even when Olivia by no sense of imagination contemplated such. He got imprisoned and paid dearly for it.
Visions and dreams as well as innovations by creative minds are needed to achieve greatness. We need steps guided by bearings of far sighted men to ferry us to safety nets. Patriots should rekindle aggressive and guiding spirit for a 'Nigerian Dream' developed into ideas for every citizen to achieve success and prosperity. We have comparative and competitive advantages in petroleum as a fossil fuel. Its relative scarcity is a problem for the developed world that developed the internal combustion engine, ICE in the second industrial revolution.
Decades of investments in research and human capital development found alternative in renewable energy. In aviation flying around the world in a solar plane known as Solar Impulse 2 was championed by two Swiss pilots, Bertrand Piccard and Andre Borschberg. The first Round-The-World Solar Flights, powered by the sun with no fuel covered 35,000km in 500 flight hours and 25 flight days started in 2015 from Abu Dhabi, UAE across the oceans and continents and back to Abu Dhabi in 2016. Manufacturers of ICE that use petroleum now give timelines to phase out fossil fuels. Volvo, the Swedish-Chinese auto maker took the lead mid-2017 that from 2019 onwards all new cars by Volvo would be partially or completely battery powered thus ending car models of wholly internal combustion engines.
To achieve these policy makers develop synergies with innovators or inventors and the industry. The G7/G20 countries have almost had a definite stoppage time for petroleum to tackle orchestrated climate change. Generous government grants to support research and subsidies for electric vehicle manufacturers and drivers now exist.  The German Bundesrat, Legislative body in 2016 approved the ban on internal combustion engines. It was to encourage Germany's world car manufacturers including BMW, Porsche, Audi, Mercedes and Volkswagen to advance in the development of electric vehicles.
The takeaway is a combined effort of the various parts to make a whole. Nigerian policy makers must develop synergies with innovators or inventors and the industry.  It was time we constituted a think-tank on how to effectively utilize our fossil fuels reserve. We have no option than to be creative and innovative.  The warning bell that has been sounded is signal for us that knowledge and innovation is thus needed to keep the wolf from the door. Envisioning being a great nation should not be ad infinitum.
Coal usage has been condemned to geological history in Nigeria, but it still ranks second in energy source worldwide. In the Global Energy Statistical Yearbook 2017, Oil ranked 32 percent while coal ranked second in total consumption for 2016. Statistics published on May 10, 2017 by the United States Energy Information Administration, EIA indicate that most of United States electricity is generated using fossil fuels. In the report for 2016, natural gas was the largest energy source for the four trillion kilowatt-hours of electricity generated; accounting for 34 percent. Coal was the second largest energy source contributing 30 percent; Nuclear power provided 20 percent while   renewables contributed 15 percent.
Most countries that use petroleum are non-producing consumer nations. A non-producing consumer nation is that which oil production is 10 percent or less of their consumption. In this category are Japan, Germany, South Korea, France, Italy, Spain, Netherlands and Turkey. These countries have suffered the problems of seeking for fossil fuels since they invented the ICE. As they herald the fourth industrial revolution, their thought is that nations with the elusive fossil fuels should not hold them to ransom.