By Favour Efughi
IN a bid to continually deliver quality aftersales service, Ford's sole dealer in Nigeria, Coscharis Motors, is offering a 10 per cent discount on selected genuine Ford parts. The offer runs until the end of September, 2017.
General Manager, Marketing and Corporate Communications at Coscharis Group, Abiona Babarinde, said the campaign is designed to delight customers by giving them value for money and added benefit.  He noted, "This is testament to our commitment to safety and maintenance of our customers' vehicles at various locations across the country.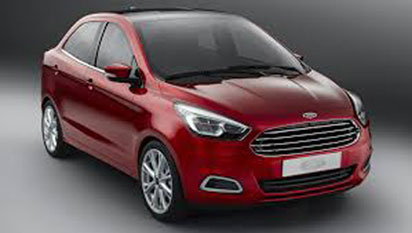 "The economic situation in the country has affected so many things including vehicle maintenance and we believe that as key players in the motoring industry in Nigeria we cannot allow customers to forgo their vehicle safety. This is why we have taken it upon ourselves to give our loyal customers some relief in this challenging period. We want to help our customers with the discount on select parts such as brakes, shocks, batteries and service parts to cushion their expenses at this period at our various aftersales service centres and Quick Lane facilities that are now in many neighbourhoods across the country."
Supporting Mr. Babarinde, the National Parts Manager, Mr. Cyril Cruz said: "We are fully stocked with all required genuine parts in all our aftersales centres and we anticipate a successful campaign. We don't want our customers to settle for substitute non- genuine parts. As has been proven again and again, counterfeit or substandard parts and lubricants may appear cheap in the beginning but in the long run what may seem penny wise is pound foolish."
Cruz said it was critical to ensure that  vehicles had genuine parts as substandard parts often appeared  to be working while they were in actual fact inflicting more damage on the vehicle. He said that Ford genuine parts came with manufacturer warranty and would be replaced under warranty if found to be faulty.
The campaign also aims to create awareness around the locations of the various Coscharis facilities that make up a comprehensive footprint in Nigeria, where it has 17 after-sales service centres as well as Certified Parts Wholesale Dealers (CPWD) partners and Ford-backed Quick Lane Tyre and Auto Centres.
All the technicians working at the Ford dealerships are factory-trained and Ford-certified. Only genuine Ford or Motorcraft replacement parts and approved lubricants are used when servicing vehicles at Coscharis Ford Service Centres. Genuine parts and approved lubricants are also available through CPWD outlets.