By Babajide Komolafe
EMPLOYEE Assistance Programme is critical to boosting national productivity and enhancing the nation's recovery from economic recession.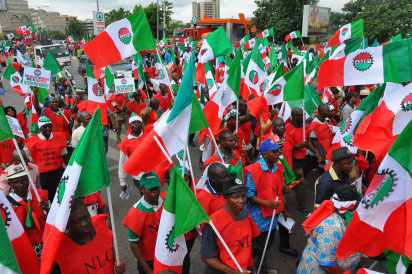 President, Employee Assistance Professionals Association, EAPA, Nigeria Branch, Dr. Marcel Nwaogu, stated this in Lagos during a press briefing on the upcoming national conference of the association.
He said the focus of Employee Assistance Programme (EAP)  is to increase employees' productivity, efficiency, stability, engagement, loyalty, financial awareness among many other benefits, adding that EAP has grown over the years to become the world's number one economic human resource tool.
Nwaogu said that while many countries across the world have successfully used EAP to boost productivity and wellbeing of their workforce resulting into significant growth in national productivity, the story is different in Nigeria. He said for example, in Nigeria, 99 per cent of organisations do not have EAP advisors or units, adding that the upcoming conference is designed to address this by  providing opportunity for organisations to understand and embrace EAP.
He said that the conference which has the theme, 'Productivity and Employee Wellbeing in Recession and Insurgency", will be addressed by notable personalities including United States' Ambassador to Nigeria, Mr. Stuart Symington, who will deliver the keynote address; Minister of Employment, Labour and Productivity, Dr. Chris Ngige; Minister of Health, Prof. Isaac Adewole and  international executive of EAPA to be led by the President, Lucy Henry.
Also speaking, chairperson of the 2017 Conference Organizing Committee, Dr. Chinonye Nwankwo, said the conference is expected to host over 500 delegates drawn from various sectors of the economy, including oil and gas, health, banking and finance, telecoms, the academia and public sector.
She said: "There will be case studies in addition to several lectures and panel sessions to be chaired and facilitated by prominent names from the Corporate Human Resources community in addition to Medical and Occupational Health Practitioners."