By Egufe Yafugborhi, Warri
SPECIAL Assistant, News Media to Governor Ifeanyi Okowa, Michael Tidi, has praised the increasing industriousness and versatility among the people of Delta as the state marks her 26th year anniversary.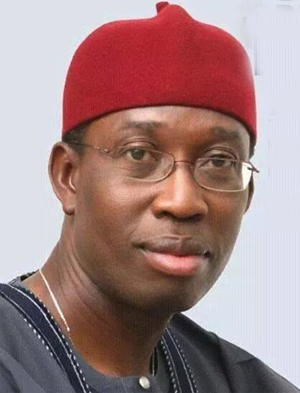 Tidi,a  chairmanship aspirant in  Warri South Local Government, stated in an anniversary message to Deltans.
He said: "As a people, we have, overtime, proven to be special breeds, excelling in whatever field we find ourselves. We are particularly known to be industrious, resilient, creative, courageous and hardworking.
"All these are evident in the ingenuity of our people and the outstanding successes recorded, home and in the Diaspora. As we savour the sweetness of the statehood we now enjoy, we have to soberly reflect on the journey so far.
"No doubt, the state has had its share of storms since creation like other states, but it is also obvious that Delta has weathered the storm through spirited efforts and contributions of her sons and daughters passionately seeking for the wellbeing of our beloved state.
"The contract Okowa signed with Deltans at inauguration is to spread prosperity across the land. The governor has lived up to this contractual obligation in the face of low revenue receipts. His exemplary leadership is a challenge to all.
The governor's conviction that Deltans have what it takes to change our narrative from insufficiency to prosperity for all as being vigorously actaulised through YAGEP and STEP programmers is now being adapted in other states"