…  But he couldn't have said more
..Jimi Disu  On President Buhari's broadcast
Nigerians have differed in their opinions about Buhari's first broadcast after his long medical vacation in the United Kingdom. Popular commentator and analyst, Jimi Disu shared his view on the broadcast and criticisms on the Front Page news analysis on Classic FM. He said the following:
It's expected that some people will be satisfied and some will not. But let's apply a little bit of common sense. The President was away for 104 days, he has been ill. We can see that he isn't even fully re-invigorated, but he's good to go. He comes back on Saturday and says he's going to address the nation on Monday. If you've observed trends all over the world, you'll know that the speech is just going to border on him thanking Nigerians for their concern and more or less to make an announcement that he's back.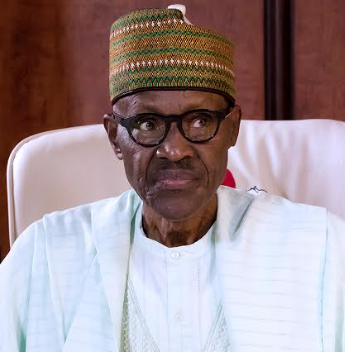 How would anybody expect a man who has been sick and is still recuperating to come and give a speech about restructuring and the likes in detail …? He didn't say he's giving a state of the nation address. He just said he wants to address the nation now that he's back! The only problem I had with the address was I didn't see anywhere in the address where he publicly thanked the Vice-President for holding the ship while he was away. That was an omission, I think he should have put it somewhere there. I wonder why he left it out. Could that be deliberate? I leave that to the president.
Jimi Disu also reacted to comments of an elder statesman and chieftain of Afenifere, Chief Adebanjo who faulted the president's position that Nigeria's unity was not open to negotiation. Said he:
"When a man says Nigeria's unity is settled and non-negotiable, it doesn't mean you can't have restructuring. He's talking about unity, that we will not be divided. People need to take note of the use of language in these things. It doesn't mean that you can't decide how you're going to be together, even if ultimately a group wants to part ways amicably. He says the country has to be united. There is nothing wrong with that statement.
In the speech, he said "We shall not allow irresponsible elements to start trouble and when things get bad, they run away and saddle others with the responsibility of bringing back order, if necessary with their blood."
That's a genuine statement. Some of the agitations and actions we've seen have been irresponsible. There must be law and order in a country. A man is given bail conditions and he flouts them. Not only does he flout them, but does so openly and creates an army. Are you saying that is responsible?
And he went on to say that "This is not to deny that there are legitimate concerns. Every group has a grievance but the beauty and attraction of a federation is that it allows different groups to air their grievances and work out a mode of co-existence." That has already opened the door for us to discuss how we want to be together. There is so much grandstanding! There were people who had already made up their minds before he even started the speech.
He said the National Assembly and the National Council of State are the legitimate and appropriate bodies for national discourse. He's absolutely right. We must do things according to the law irrespective of what some people might think. Let me even ask, some of these groups that claim to be representing their people, who appointed them representatives of their people? We always want to avoid due process. The Afenifere, Ohaneze Ndigbo and the ACF are all elites and they are talking on behalf of themselves. The average man on the streets wants to put food in his stomach and live well. Honestly, I found a lot of the criticisms as mere grandstanding.
And then he goes on to say the one that's most paramount on his mind " Terrorism and criminals must be fought and destroyed so that majority of us can live in peace and safety." He made allowances for all these agitators in his speech. He can't put everything in the speech. For crying out loud, he isn't going to come and give a 45-minute speech. Physically, it isn't even possible. People are entitled to their opinions, but this is the way I look at it. I'm not defending the speech, but this is from a common sense and informed approach.