EDO State Deputy Governor, Philip Shaibu continues to rue the loss of opportunities to play professional football up to international level. However, these days he's doing everything to re-enact those active years.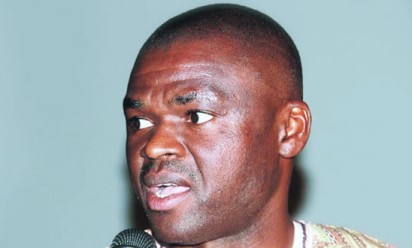 Not minding his status as the number two citizen in the self-acclaimed heartbeat state, the former students union leader creates time from his ever busy schedule to join the state owned clubside, Bendel Insurance FC (playing in the second tier of the national football league), in their training sessions.
Meanwhile, the sports loving deputy governor has issued a riot act to the officials and players of Insurance FC to shape up or ship out.