Former Governor of Anambra State, Mr. Peter Obi, has again called for constructive engagement as a panacea to the restiveness sweeping across the country.
Obi made this remarks while answering questions during an interactive session with some journalists in Lagos, yesterday.
Obi, who traced the problems in the country to what he called "leadership failure" over the years, said: "What we are going through now is a cumulative result of several years of leadership failure, poor choices at various facets of our country. Recession is only an aggravating factor."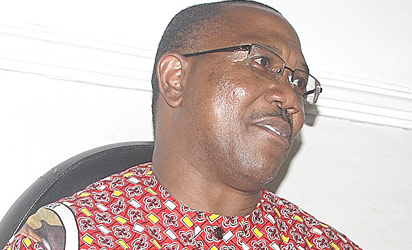 He regretted that progressively, the youth  became misdirected as they had to take as their role models, failed and incompetent leaders, who have messed up the country by foisting distorted values on the people.
Obi said urgent steps  needed to be taken to save the country from a worse situation. He, therefore, called for genuine restructuring of the country in a manner that will offer hope and sense of belonging to the people of the country.
Expressing satisfaction with the present engagement with the people by Acting President, Prof. Yemi Osinanjo, Obi urged him to go many nudges higher by engaging directly with those involved in various agitations, insisting that the people have lost confidence in those that pretend to speak for them.