…As family, colleagues of Hamburger want govt to fish out killers
MEANTIME,  relative peace appears to have returned to Oshodi and its environs after the suspension of the Union activities. On Tuesday, for instance, there was total compliance at Oshodi Oke (Mile 2 side) while partial compliance was noticed at Under-bridge, Isale Brown and Bolade axis.
Vanguard INSIGHT gathered that Oshodi sprawls into three local governments, namely Odi-Olowo/Ojuwoye, Oshodi/Isolo and Mushin where NURTW activities are usually intensely high. Each unit is divided into four zones, with each being led by Patrons, Emirs, 'Ogun-Akeweje' and Chairmen. Under this zoning arrangement, the influence of Mushin Branch extends to Oshodi Under-bridge outward Cappa. Another zone starts from Under-bridge and extends to Bolade and Isale Brown, Charity to Oshodi-Oke and Makinde axis.
Since the suspension of activities, the state headquarters of NURTW was said to have appointed a caretaker committee to carry out its activities under the supervision of the Lagos State Task Force on Environment. Members of the Committee have been issued means of identification ranging from uniforms and identity cards as they are expected to ensure that government order is not flouted just as the Task Force is mandated to effect arrests where necessary.
How Hamburger met his tragic end: When Vanguard INSIGHT visited Shogunle Town Hall, Ago-Owu and Saka streets, the mood was palpably mournful with some aged women seated in twos and threes discussing and lamenting the incident. One of them, Madam Wasilat Egunjobi, said the deceased was more or less killed in the line of duty as he was busy mobilising people for the elections up to the last moment before being struck down by his assailants. Another who identified herself as Alhaja Bamisigbin Basirat said that though she was not initially comfortable with the arrangement made for the election, it was the slain Hamburger who convinced her to participate in the election activities, while assuring her of peace and tranquility.
Ring leader of the gang
She said: "The accreditation exercise went well and at about 10.00 am, we were on queue to vote for our candidates of choice and the process was orderly until one of the ring leaders of those opposed to the election declared threateningly in Yoruba language thus: 'Owo ti e gba ti e maa fi toju ara yin ni hospital, e saa ma woo un t'o maa se'le…,' (meaning: all the money you have collected will soon be spent on hospital bills, just wait and see…,). Stricken by fear on account of this statement, some of us immediately left the queue intending to return home but Hamburger persuaded us not to panic and assured that all will be well. Soon after he left for Ago-Owu Street for another assignment".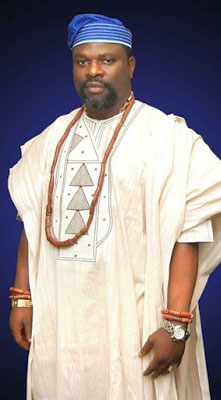 Another woman Madam Kikelomo Abegunde said: "When gunshots were fired to disrupt the elections, Hamburger intervened by appealing to the ring leader of the gang behind this to call his boys to order. His appeal obviously fell on deaf ears as those concerned responded by telling him that the worst was yet to come. As this was ongoing, one of Hamburger's loyalists popularly called 'Small Government' began to sing his praise."
This was said to have infuriated the ring leader who allegedly fatally shot the poor fellow. "Hamburger who was about to go home rushed to rescue the victim. But in the ensuing rowdy scene and confusion, Hamburger himself was shot at close range by the ring leader. Immediately, he started screaming: 'Baba Oja, gbe mi, e gbe mi.. (please, carry me..). Unfortunately all efforts to save him proved abortive as he died in a private hospital," Madam Abegunde narrated.
Family members, colleagues extol his virtues, appeal to govt
Meantime, family members and colleagues of the deceased, though still mourning his death, continue to insist that they have found solace in God. One of them, Kesinro Sulaiman, said he met Hamburger few years ago as a service man and the relationship grew so fast that they became inseparable. According to him, he was introduced to Hamburger at the most crucial point of his life. In an emotion-laden voice, he said:  "I met Hamburger when things were very difficult for me; there was accumulated house rent while my children were out of school. I had made up my mind to relocate to the village but he strengthened my faith and empowered me.
"Also, he paid regular visits to my house to ensure my children returned to school. He was a pillar of support and life gradually returned to my family. But all these have stopped since May 29. Who will fill the vacuum? My children keep asking me where is 'Big Daddy'? How do I explain to them that their bread winner is gone? Please, the government should fish out his killers."
Security reasons
As preparations were being made for the eighth-day Fidau prayer for the deceased, sympathisers continued to stream into his 6, Saka Street, Shogunle abode. This is as members of his family, including the widow, Abolore, have, for security reasons, been keeping mum about the circumstances surrounding his death.
One of them who spoke with Vanguard INSIGHT under condition of anonymity, appealed to government to fish out the killers. He said: ''My brother was a generous and kindhearted man who  didn't want anybody around him to suffer; his death has certainly created a vacuum. We want government to fish out his killers and bring them to book so as to avert similar occurrence; they should act to bring sanity into the transport union".
Some colleagues of the deceased, Alhaji Fasasi Sulaimon, Messrs Segun Fadairo and Tunde Wasiu who paid a visit to the family last Sunday, said they have been receiving anonymous threat calls in their phones since the death of their colleague, brother and friend.
Alhaji Sulaimon called on Federal and state governments to expedite action and unravel the mystery behind the killing in order to put an end to such ugly incident. Alhaji Sulaimon said since the incident, there have been several threat calls and text messages asking him to mind his business and "stay away from Hamburger's matter". He said the matter was documented at both Area F and Shogunle Division respectively for record purposes.