By Elizabeth Uwandu
Edo State governor, Mr Godwin Obaseki, has met with executives representing Mitsubishi, Sojitz, Toyota, Sumitomo, Yamaha, Yokogawa, Panasonic and the Japanese Trade Organisation, JETRO, to plan potential investments in Edo State and assure them of availability of resources including labour.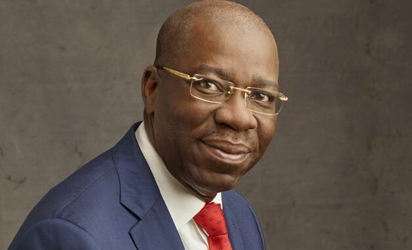 The meeting took place in Lagos where the governor also informed them that Edo State was safe, with good economic policies, three government-owned universities, two private universities, a college of medicine, an Institute of Management Technology and a Polytechnic that could train middle level labour workforce.
He added that the state had developed a database of unemployed young people in the state, which the Japanese could tap into, adding that Edo State's proximity to Lagos and Port Harcourt could also be utilised to develop a lucrative trade route.
Edo North, according to Governor Obaseki, is rich in solid minerals such as limestone for cement production and fertile soil for cocoa production, while Edo South and Edo Central are good for maize, cassava, rubber and oil palm production. All these complemented an onshore gas reserve located at Oben, near Benin City, where some critical national assets such as power installation passed through the state.
On power, the governor disclosed that Edo would be contributing 900 additional megawatts to the national grid through the 450MW Azura power plant and the 450MW National Integrated Power Plant, NIPP, project in Benin city.