…Still over 400,000bpd below 2017 budget benchmark
By Udeme Akpan, Prince Okafor
ABUJA—Nigeria's oil exports would rise by 13 per cent in July, this year as Shell Petroleum Development Company Limited continues to increase forcados production after the completion of rehabilitation.
Specifically, exports from forcados, currently standing at 197,000 barrels per day (bpd), would hit 252,000 bpd in July, thus increasing the nation's total export to 1.84 million bpd.
According to loading programmes made available to Vanguard, the nation, which would not be in a position to export Abo during the period, has concluded plans to export 228,000 bpd of Agbami in seven cargoes and 95,000 bpd of Amenam in three cargoes.
It would export 32,000 bpd of Antan in one cargo as well as 195,000 bpd of Bonga in seven cargoes during the period.
The nation would also export 203,000 bpd of Bonny Light as well as 110,000 bpd of Brass River to the market.
Other exports to be made include: 32,000 bpd of EA, 133,000 bpd of Erha, 127,000 bpd of Escravos, 30,000 bpd of Okono, 22,000 bpd of Okwori, 30,000 bpd of Pennington, 222,000 bpd of Qua Iboe, 63,000 bpd of Usan and 63,000 bpd of Yoho.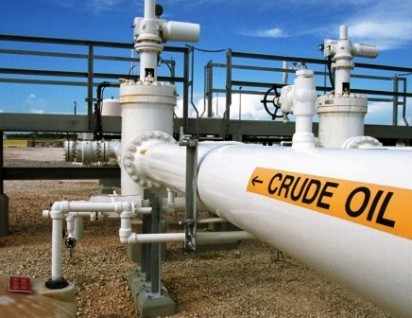 Despite the increase, Nigeria's oil export remains over 400,000 bpd below the nation's 2.2 million bpd 2017 budget target, meaning that Nigeria may not be in a position to generate adequate funds for the implementation of its N7.44 trillion budget, especially as a result of the relatively low crude oil price in the market.
Current oil price
Yesterday, the price of Organisation of Petroleum Exporting Countries (OPEC) daily basket, including Nigeria's Bonny Light, stood at $46.01 per barrel, compared with $45.93 the previous day, according to OPEC Secretariat calculations.
Mr. Lukman Otunuga, Research Analyst in Forex Times, disclosed that oil price started to drop after an industry report showed an unexpected increase in US Crude stockpiles last week which fuelled oversupply fears.
"The downside was complimented by news of Nigeria and Libya pushing OPEC's output higher last month for the first time this year."
"With oversupply woes still a recurring theme, and investors becoming increasingly sceptical over the effectiveness of the production cuts led by OPEC and Russia to rebalance the markets, WTI remains vulnerable to further selling pressure. US Shale remains a threat to the OPEC deal with markets observing how the cartel reacts when the surging output from the US seizes market share from other OPEC members," he added.
Mr. Muda Yusuf, Director General of the Lagos Chamber of Commerce and Industry, stated in a telephone interview that the government needed to be prudent in the management of the nation's resources while working hard to diversify the oil-dependent economy.
"The government should not be talking about diversifying the nation's economy. It should be working to achieve it."
"The nation needs to use our oil earnings to develop other sectors, especially, gas, agriculture, manufacturing and tourism," he added.
Mr. Johnson Chukwu, Managing Director/Chief Executive officer of Cowry Asset Management Limited, said the situation was worsened by the decision of the United States not to be part of the Paris Club on climate change, thus giving impression that it was bent on flooding the market with shale oil.
Dr. Ibe Kachikwu, Minister of State for Petroleum Resources, had issued a threat to the United States and other oil producing countries who are non-members of OPEC, stating that OPEC would soon stop playing the role of stabilising the global crude oil market.
Role of OPEC, non-OPEC members
Kachikwu had stated that ensuring high and stable prices of crude oil globally, should be the role of OPEC and non-OPEC oil producing countries alike and should not be left alone for the former.
He had said, "The difficulty and reality is that OPEC is producing about 30 per cent of world oil today. Everybody keeps looking to OPEC to find a solution; but there are 70 per cent producers who have a major impact on world price and unless everybody begins to come back to the pot, OPEC cannot continue indefinitely to just take the tank, take the blames and take the issues and yield the market space and also create the cuts that are essential to stabilise."
"It is in the interest of everybody that somehow we find a way that shale would become a bit more matured and sensible about the long term outlook for shale production as opposed to short term intervention and sporadic in-playing that we have seen in the market place. We are working on that with OPEC," he had added.
President Buhari and budget
President Muhammadu Buhari had while presenting the budget to the National Assembly stressed the need to diversify the nation's economy.
"First we clearly understand the paradox that to diversify from oil we need oil revenues. You may recall that oil itself was exploited by investment from agricultural surpluses. We will now use oil revenues to revive our agriculture and industries. Though we cannot control the price of crude oil, we are determined to get our production back to at least 2.2 million barrels per day."
"Consistent with the views which have also been expressed by the National Assembly, we will continue our engagement with the communities in the Niger Delta to ensure that there is minimum disruption to oil production. The National Assembly, State and Local Governments, Traditional Rulers, Civil Society Organisations and Oil Companies must also do their part in this engagement. We must all come together to ensure peace reigns in the Niger Delta," he had added.