By Chidi Nkwopara, OWERRI
Imo State Sports Council literally rolled to a halt yesterday, as news of the death of former coach of Heartland Football Club of Owerri, Kelechi Emeteole, filtered into the municipality.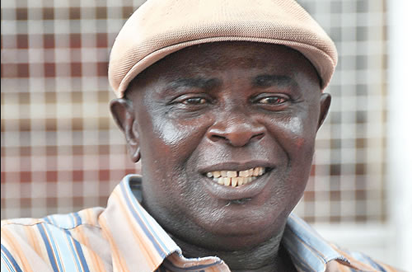 People were seen in groups within the Dan Anyiam Stadium Complex, Owerri, discussing the eventual demise of the ace footballer and coach.
Speaking exclusively to Vanguard Sports on phone, the Director of Sports, DOS, Mr. Austin Atasie, described Kelechi's death as "a huge loss to the sporting world and particularly Nigeria's football family".
His words: "In his hay days, his colleagues and fans called him Caterpillar. He was a nice player and responsible coach. His death came to us as a rude shock.
"Honestly, I am yet to get over the sad news. The previous information we got was that he was responding to treatment. How the tide suddenly changed, beats our imagination.
"Nobody is happy about his death, particularly those of us in Imo".
Another good friend of Kelechi, Mazi Damian Nze, told Vanguard Sports that he has lost a very good and reliable friend and brother.
"I have truly lost a very good and reliable friend and brother. Caterpillar was a man of his words and truthful to a fault. Indeed, the Nigerian sporting family has lost a rare gem", Nze lamented.
He appealed to the Federal and State Governments to constantly keep a tab on all the people that did the nation proud in all fields of human endeavour, especially sports, so as to give timely attention to their medical needs.
"Take it or leave it, Kelechi will be remembered by lovers of football, for a long time", Mazi Nze said.
For Ikay Ukaegbu: "Caterpillar was a nice man. My heart goes to members of his immediate family. This is one death too many for football lovers".