Tunde Disu, former Technical Director, Nigeria Football Federation (NFF), says there should be a defined hierarchy for the selection of Super Eagles captain so as not to create disaffection in the team.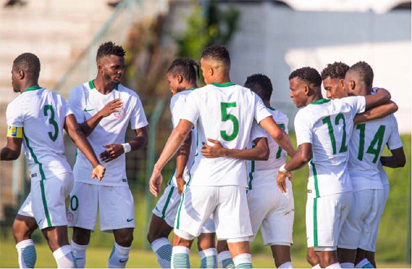 Disu said this on Wednesday that there was no clear leadership in the team that lost 0-2 to the South Africans in the AFCON qualifier on Sunday in Uyo.
"There was a problem of leadership in the team on Sunday. I cannot pin down a leader from the players, they themselves were not also certain about who the next person should be.
"It should have been Ahmed Musa wearing the captain's armband in the absence of Mikel Obi who was out injured, but it did not happen. That was not good enough.
"That should not be allowed to happen because it may demoralise the players concerned. It has happened before and we should not have allowed it to repeat.
"Players know how the rotation is done. Captainship is about the most senior in the team so as to put the players in the right frame of mind.
"It's part of coaching ability to ensure conditioning, psychology and fitness of players not just one and neglect others,'' he said.
The former coach of the Flying Eagles said that ignoring the hierarchy in the team could spell doom for the team, adding that the players needed unity.
"In any national team, the oldest player automatically gets the armband but when we ignore the hierarchy, then, we are inviting trouble to the team.
"All the players know themselves and they are friends within themselves, so, we need not break the chain of friendship.
"Such confusion was what caused the problem between Sunday Oliseh then the team's coach and former goalkeeper, Vincent Enyeama, which almost rubbished the team. Oliseh demoted the most senior in the team.
"The act then created tension in the team; he should have sought advice from senior colleagues like us before his action,'' he said.
Disu said that there must be a defined hierarchy in Super Eagles to give the players direction in the absence of the substantive captain.
"What I see in the current Super Eagles is that they have no leadership, nobody is leading and nobody giving directive; they are just playing without a headship.
"There must be leadership and control in the team, a definite hierarchy because when Enyeama was leading, we all enjoyed his leadership so also Mikel.
"The captainship rotation must be clearly spelt to the players though they are aware of it but not that they will be looking for the person to take the armband after substitution.
"Mikel does not talk much but his ball distribution tells the players where he is heading to, so in his absence someone they are familiar with should do same,'' he said.
(NAN)