By Daud Olatunji
ABEOKUTA—The chairman, Board of Trustees, of the newly registered Action Democratic Party, ADP, Chief Alani Bankole, has said that the party would not field people above 65 years of age for elective offices ahead of 2019 election .
Bankole, a seasoned politician, and the father of former Speaker of the House of Representatives, Dimeji Bankole, said the elders have no business in governance ,but, could only played advisory roles.
He said this in Abeokuta, in his speech during a special prayers organised by the Freelance and Independent Broadcasters Association of Nigeria (FIBAN), Ogun State chapter.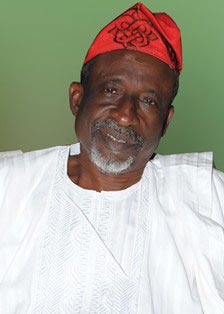 According to him, there are countless number of the nation's youths who have the zeal and determination to move the country forward positively,  those ones should be allowed to run the affairs of Nigeria.
Bankole however, advised the youths to be actively involved in governance so as to drive the country positively well at all levels of government.
"Anybody that is above the age of 65 years by my estimation, has no business in governance. We are not saying that the elders should be totally skimmed out of the scheme of things.
"My position is that they should be at the background and provide young people the necessary advice and mentoring," he said.
" We have many young people who have given account of themselves in the private sector and public office. There are countless of them who have the zeal, understanding and the drive to turn things around positively, " he said.
On secession, Bankole, urged the Federal Government to address all agitations from different groups in the interest of unity.
He said that government must identify the major grievances of the groups and engage those whom he described as the "right" people in dialogue.