Rivers State governor, Mr Nyesom Wike,  has called on community  leaders to work in unity to develop  their respective  communities.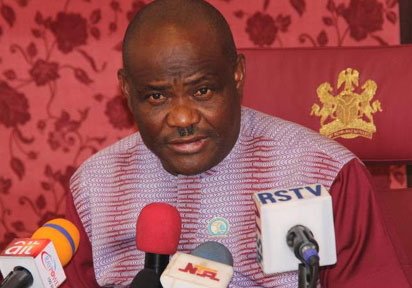 Speaking  during  the fund raising  for the construction  of  an ultra modern civic  centre  complex by the Rumuokwuta community, weekend, Governor Wike  said community  development  efforts will complement  the development  programmes  of  his administration.
He noted that leaders should make sacrifices  to  advance communal interest through a united front.
The governor  praised the Rumuokwuta community for supporting him during the 2015 general elections, pointing  out that  they will not regret their support  for him.
He said: "Because of the sacrifices  the Rumuokwuta community  made for me when I was in need, I will also support them. "