By Sebastine Obasi
The leadership of Independent Petroleum Marketers Association of Nigeria, IPMAN, has commended the 8th Senate for speedy passage of Petroleum Industry Governance Bill, PIGB.
Reacting to the passage of the PIGB, the National President, IPMAN, Mr. Sanusi Fari, stated that "it is very commendable for the Senate to have passed the PIGB in less than two years of inauguration. This bill has spent over 10 years with the past Assemblies but with no success. It shows that Senate President, Senator Bukola Saraki, Chairman, Joint Committee on PIGB, Senator Tayo Alasoadura, and other Senators should be commended for a job well done."
He however urged the House of Representatives to do the needful by harmonizing the PIGB for onward transmission to the Acting President, Prof. Yemi Osinbajo to append his signature.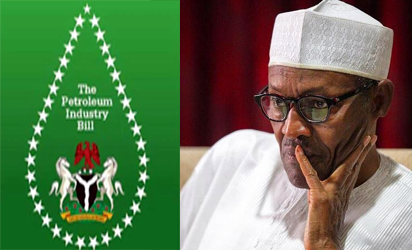 According to him, "You know that before a bill becomes law, the two chambers (both Senate and House of Representatives) must harmonize a bill before the President can sign it into law. We hereby call on the House of Representatives, because they were duly represented in the Joint Committee, to ensure quick harmonization of the bill so that the Acting President can sign it into law."
Also speaking, the National Deputy President, IPMAN, Dr. Kola Adewoyin, stated that passing the PIGB is very important in attracting foreign direct investment into the oil and gas sector.
"the Senate must commence in earnest, the process of passing the other parts of the old PIB which was split into four. You may recall that the old PIB was split into The PIGB, The Petroleum Fiscal Framework Bill (PFFB); The Petroleum Industry Downstream Administration Bill (PIDAB); The Petroleum Industry Revenue Management Framework Bill (PIRMFB) and the Petroleum Host Community Bill PHCB).
"The National Assembly will do the nation great favour if these bills could be given speedy consideration."
Adewoyin also urged the Presidency to ensure full compliance of the PIGB when it finally becomes law.
"Enforcing compliance by the Presidency is also very important and the government must ensure all stakeholders comply with the bill when it becomes law. There is also the need for the National Assembly and the Presidency to always engage IPMAN when formulating policies that affects the oil and gas sector, considering our role in the industry.
"As at today, we control over 90 per cent of the downstream sector which is very critical in maintaining and sustaining healthy business environment for both local and foreign investors. We have become a major stakeholder and we will continue to invest more in the industry to further complement the 'Change Agenda' of President Muhammadu Buhari," he stated.