By Chioma Onuegbu
Uyo—Akwa Ibom State Government has revoked the contract for the construction of 23.25kilometer Ikot Ekaide -Ikot Okoro-Ikot Ibritam road in Oruk Anam Local Government Area, for failure of the contractor to execute the job.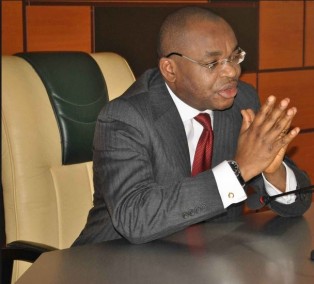 Commissioner for Works, Mr. Ephraim Inyang-Eyen, who issued the revocation order when he went on inspection tour yesterday without meeting the project contractor on site, said the project would be re-awarded to a committed contractor immediately.
Inyang -Eyen expressed disappointment that there was no sign of ongoing work at the site after nine months that the project was awarded to the contractor, noting that Governor Udom Emmanuel's government would not tolerate any impediment to its determination to deliver dividends of democracy promised to Akwa Ibom people.
He regretted that government was made to believe that the said contractor, like other contractors,  had the financial muscle to handle projects pending when government had the money to pay for the jobs.
According to him, the governor initiated the Alternative Projects Funding Approach (APFA) whereby the contractor sources funds to execute the awarded contract pending when the state government pays because of the lean resources from the federation account.