By Pastor Layi Bamidele
Your success in life is not a function of your struggles, but it is a function of your placement in Life. In the book of Eccl 3:17 the bible says "I said in mine heart, God shall judge the righteous and the wicked:  for there is a time there for every purpose and for every work". Life without purpose is mere existence. The greatest tragedy in life is not death it is to live a life without purpose. If you want to know and understanding the purpose of a thing, all you need is to ask the manufacturer.
God is the best to consult if you want to know your purpose in life. If you don't know the purpose of a thing it could be frustrating.
What is purpose?
Purpose means the original in the mind of a manufacturer that motivated him or her to manufacture that thing. If you don't discover your purpose in life, you end up living a frustrated life.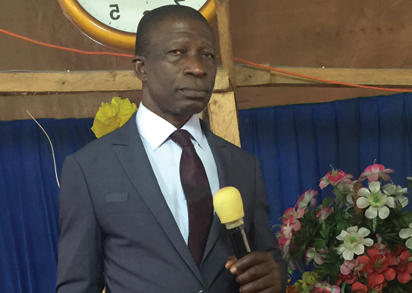 In the book of Rom 8:28 the bible says "And we know that all things work together for good to them that love God, to them who are the called according to his purpose".
Every invention is motivated by purpose. Every product is manufactured for a purpose. You are in this world for an assignment which you must fulfill.
II Timothy 1:9 – Before we were born, God had already pre-destined us for a purpose i.e for what we'll become. Gen 1:26 – You are created for dominion; we are not expected to suffer frustration.
NOTE:- Adam was on course with purpose, but when he went out of purpose, he had the first attacked i.e he derailed.
When you are a man fulfilling purpose, you don't need to pursue money, money will naturally pursue you. You cannot be an All purpose man. Jesus came to the world for a purpose, not all purpose. You must have a definite assignment. John 9:4 Says "I must work the works of him that sent me, while it is day:  the night cometh, when no man can work".
When you locate your specific assignment you cheaply excel. Friend you are not hear on earth to be a jack of all trade. When you do that, you are not a candidate for the TOP.
Your purpose is to occupy the particular place of assignment that God has created for you until Jesus comes. Until purpose is discovered, existence is meaningless. Purpose is the source of fulfillment in Life.
A man of purpose is not easy to kill. e.g Jesus, David, Isaac. One of the things that make you also to excel or rise to the TOP is when you discover God's potentials in you.
The little things in you i.e Idea, that you don't value can take you far when you develop it. When you do nothing with God's potential in you, you are wicked person. Matt 25:14-30.
In the book of Genesis 1:12 the bible says "And the earth brought forth grass, and herb yielding seed after his kind, and the tree yielding fruit, whose seed was in itself, after his kind:  and God saw that it was good". The level of your success in life will be determined by your being able to look into yourself and see what you are loaded with". Until you can grasp the picture of what is on your inside, you will never make a mark in life. Until you're able to see what God dropped in you is not just an ordinary seed but one that has the potential of becoming a tree, and then fruits and then seeds. That is when the potential become useful.
Every seed has the potential of becoming a tree. If you don't see the potential in you as a forest, … your life remain useless.
If you leave God's potential in you at the level of Unplanted seed, it will never multiply. Friend whatever you need to become successful in life is already inside of you, you need to tap it. You must see a great picture and future in that little potential inside of you. Stop wasting your life doing nothing.
Every great destiny comes with a little seed of ideas. Many of us do throw that idea away or do nothing with it. The success you are looking for is the little idea. Gen 1:26, II Kings 4:1-7.
Whenever God drops a word in your heart, it is the seed, which if you do something with it, it takes you to another level.
In the book of Luke 8:11 the bible says "Now the parable is this:  The seed is the word of God". You are born to expose God's nature. He took all the Glory in Him and put in you. When you use what he put in you, when men see it they Glorify God in you.
I Corinth 2:9-10 – What bring out God's Glory.
Pastor Layi Bamidele is General Overseer, Christ Glorious Endtime Evangelical Church, Lagos.