Sen. Theodore Orji representing Abia Central in the National Assembly has enrolled the services of his constituents in the identification of priority projects to be executed as part of his stewardship.
The Media Adviser to the senator, Mr Norman Obinna, told journalists in Enugu on Monday that the move was to ensure even spread of constituency projects.
Obinna said that the former Abia governor had also deployed the process to ensure that only projects dear to the people were put in place to attain optimum satisfaction.
He said that they desired to ensure that most communities in Abia Central had federal presence through the sighting of choice projects that would alleviate the suffering of the people of the area.
"Sen. Orji has directed members of his constituency to identify deficits in infrastructural development for proper communication to the Federal Government.
"This we hope will remedy the defects within the constituency with all possible and timely expedition," he said.
He assured that mechanism had been put in place to ensure that projects were evenly spread in the six local government areas in the district.
"Preference will, however, be given to communities facing menacing ecological problems like erosion and deplorable roads.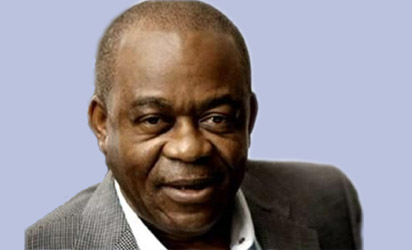 "This explains why Emede community in Umuhia North Local Government Area of the state has so far got the largest share of the 10 constituency projects recently kicked off.
"We also have erosion control in Umueze Road and Umuakanu Road as well as Umuagu Road all in Emede Ibeku community," he said.
Obinna said that the former governor of Abia was worried about the spate of ecological challenges in his constituency as affected communities were facing the threat of obliteration.
He said that constituents of the area had extracted commitment from their representative that communities yet to be included in the ongoing infrastructural would soon be reached.
"We still have other projects captured in 2017 budget. Once the budget is accented some of those communities are likely to benefit," he said.
Obinna debunked insinuations that the senator had not put to good use constituency projects funds made available to him by the Federal Government.
"Such allegations are not only unfounded but laughable and only exposes the ignorance of the purveyors," he said
He said that it was the responsibility of the senator to identify deficits in projects execution and present same on the floor of the senate.
Obinna said that it was not the duty of his principal to nominate contractors or partake in the execution of the project, adding "what we only do is to supervise".