By Monsuru Olowoopejo
Lagos State Government has signed a Memorandum of Understanding (MOU) with City of Paynesville in Liberia to facilitate completion of 100 Resilience Cities Projects, aimed at assisting cities in addressing 21st century challenges.
The state governor, Akinwunmi Ambode, who signed the agreement on behalf of the state after receiving Lagos Certificate of Admission as one of the 100 Resilient Cities (100RC) in the world, said that the partnership and network would open the state to projects that could be adapted to improve standard of living in the state.
Ambode noted that the platform would serve as an avenue to compare notes with cities that have similar experiences and create innovative and mitigating strategies.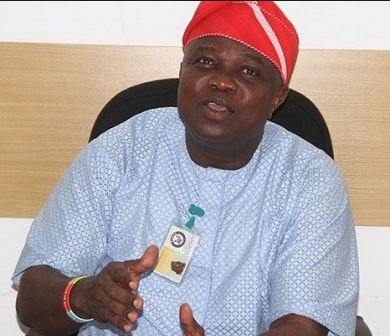 "Lagos is currently home to about 23 million inhabitants with an estimated 86 people moving into Lagos every hour. This creates challenges of managing a daily increase in human and vehicular movement," he said.
While speaking on the plans for the state, Ambode said his administration was currently in partnership with the Agence Francaise de Development (AFD) to upgrade two blighted settlements in Bariga and Amukoko.
Mayor of the City of Paynesville, Cyvette Gibson, said that the partnership would afford the city the opportunity to learn from Lagos, projects that could aid development in the West African city.
In his opening remarks, Lagos State Commissioner for Finance, Economic Planning and Budget, Mr Akinyemi Ashade said the selection of Lagos among the 100 Resilient Cities was sign post of a new dawn for the State in terms of ability to adapt to some of the risks and shocks it may be exposed to and how to effectively treat and overcome them.
Earlier, President of 100 Resilient Cities, Mr. Michael Berkowitz, explained that of the over 1,000 applications received and three rounds of selection process, Lagos was chosen for its innovative leadership, infrastructural strides and influential status not just in Africa but in the world.