By Benjamin Njoku
Producer of the popular Nigerian travel food doc-series, "Bukas and Joint", Biola Alabi, last week, unveiled plans to start airing for the third season of the TV show. The show will start airing on AIT any moment from now.
Alabi said, in the course of visiting different food joints, she has discovered that there are different ways of preparing local delicacies. She also revealed that many people now call her to recommend some joints where they could go and eat good local foods.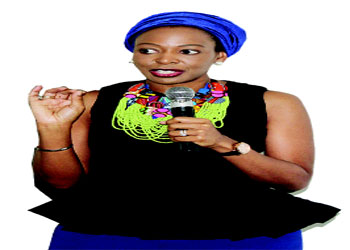 "We are getting recommendations. People are now calling me to recommend places where they would go and eat good local foods. Nigerians are really enjoying the show and the responses have been overwhelming,"Alabi said.
She added, "This third season promises to be a sensational hit with more locations, more variety of cuisines and more businesses determined to take African cuisine to the next level. Season 3 will definitely have audiences clamouring for more."
This show's delightful host returns this season and this time around she is taking on street food and local joints within our African borders, sharing the uniqueness of authentic African cuisine.
The show encourages the audience to explore the wide range and diversity of the African cuisine; you are never too far from Bukas and Joints certified local spot. She also explains that the new season will have a wider reach than the first two seasons.