BY JOHNBOSCO AGBAKWURU
Senator Lee Maeba has described Governor Nyesom Wike as a gift to Rivers State, saying he has dwarfed the political calculations against him.
Maeba, a member of the sixth Senate, said the governor had brought infrastructural revolution in the state despite the distractions from the opposition.
He lamented that before the re-run legislative elections in Rivers, the police withdrew over seventy percent of t Wike's security including his Chief
Security Officer, CSO, thereby subjecting him to great danger.
According to him, the governor was turning around the health sector with about 23 General Hospitals.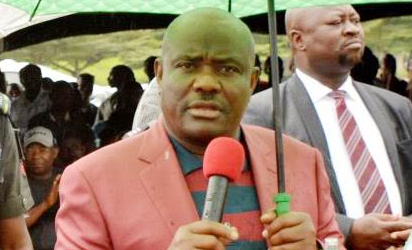 Maeba, who was among the governorship aspirants in the 2015 election, said, "This is the first time I see a governor of Rivers State working. This man is a gift to Rivers people.
This man is a governor that has dwarfed every political calculations against him. "If you are going to Bori before, the old road from East/West road to Bori was done by the colonial administration in 1952, Wike is dualizing that road now. So, you have a triumphant entry to Ogoni land.
So the man is working, he is turning around our physical infrastructure, he is turning around our health infrastructure".