By Chris Ochayi
ABUJA: The Federal Government has allocated a total of N40 billion to the Transmission Company of Nigeria, TCN, to enable it  execute various power projects across the country under the 2017 fiscal proposal.
The projects, which include construction, reconstruction, rehabilitation and procurement as well as provision of diverse electricity equipment and infrastructure was contained in the 2017 proposal of the Ministry of Works, Power and Housing.
According to the document, the projects include:  installation of 1x150MVA  330/133KV sub-station and another 132/33KV substation, at Maiduguri, which is allocated N1.3 billion while that of Erukan-Omotosho 330KV DC transmission line will gulp N2.9 billion.
A total of N3.5 billion has also been allocated for compensation for transmission line and substation projects, payment of compensation to project affected persons and communities, PAPS, for crops, economic trees and structures nationwide.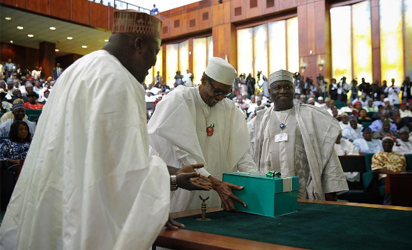 Others are installation of Calabar-Ikom 132KV DC transmission line, N700m, engineering, procurement, construction, testing and commissioning of 2x60MVA 132/33KV substation at Shonga in Kwara State, N316.8m, maintenance and reconstruction of scada facilities in 330KV and 132KV transmission substation, N400m and installation of Omotosho-Epe-Aja 330KV direct current transmission line, N714m.
Port clearing charges for transmission project equipment and materials to gulp N3.5b, procurement of spare parts/working tools, wave traps, modules for communication equipment maintenance and project, N100m, installation of 2x33KV line bay at each of Kaduna and Kano substation, N442.7m  and engineering, procurement, construction, testing and commissioning of Kaduna-Jos 330KV direct current, N1.5b.
Replacement of aged instrument transmissions, capacitor banks and rehabilitation of transmission lines and transformer protection panel nationwide, N300m, engineering, procurement, construction, installation testing and commissioning of Obudu-Ogoja 132KV direct current, N394.6m and supply and installation of digital power line carrier, PLC, equipment to 12 stations, N300m.
The projects also include the installation of Yola-Song-Mubi-Gulak 132KV direct current, N565.5m, installation of Ohafia-Arochukwu 132KV S/C transmission line, N34.8m, installation of 1x65MVA, 330/33KV substation at Okpai, N1.2b and construction of TCN office buildings at Egbin, Apo and Owerri, N600m.
Others are establishment and re-enforcement of Local Area Network, LAN, in the 8 RCC headquarters, Gombe, Enugu, Osogbo, Ikeja West, Kano, Shiroro, Benin, Port Harcourt and integration of 3 local Area Network, LAN, in Lagos, Port Harcourt and Kaduna, N100m, and installation of 2x150MVA, 330/132KV substation as well as 2x60MVA 32/33KV substation at Akure, N542m.
The installation of Ganmo-Shonga 132KV direct current line, N526m, Benin North-Osogbo330KV direct current line with one SC turning in and out to new Akure substation, N2.5b, provision of local scada/EMS in 132/33KV control rooms in 8 transmission regions, N200m, and Kaduna power plant to Mando road substation extension, N300m.
Detail of the allocation shows further that, the installation of Daura 2×30/40MVA substation and 2x132KV line bay extension at Katsina, N200m, Kano-Katsina 330KV direct current transmission line, 804m, and Umuahia-Ohafia 132 KV S/C transmission line, N322.5.