By Prince Okafor
LAGOS— In a bid to substantially ensure a smooth transformation in the oil industry in 2017, Minister of State for Petroleum, Dr. Ibe Kachikwu, has said the oil and gas sector will be run with a rocket pace.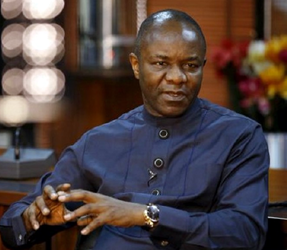 The minister in a post on his twitter handle, entitled the Nigeria Petroleum Sector 2017 Outlook, said that in 2017, activities will be sped up to achieve set goals.
He said: "We are going to run at a rocket pace. We have so much to do. First, we are going to firm up our policies, be able to gazette all our oil and gas policies and then pass the Petroleum Industrial Bill, PIB."
He also said the difficulties of 2016 served as a pointer to where the country is headed, adding: "Do not despair, do not lose hope, do not be frightened, do not wonder, rather be energized.
"We are going to accelerate Federal Government revenues, look into areas where we could have made more money (as the Federal Government has been losing low hanging fruits), so as to support the 2017 financing."
"We are going to be singing to attract investments and complete all the memorandum of Understandings MoUs, both the one in China, and that of India."
He also hinted that there will be a road show in the United Kingdom, as well as the United States.
Speaking on the state of refineries, Kachikwu said, "We need to start the revamping of the refineries. The president has giving us a matching order on that. We still remain committed on our goal of 2018, reduce importation by 60 per cent and 2019 try and exit the importation of petroleum products substantially.
"Now, are going to continue to focus on downstream issues, although we have liberalised, there are still some challenges. We are going to see how we work within the liberalisation infrastructure such that we are able to take away the low hanging difficulties.
"We are also going to focus on the Niger delta. It's been too long a lingering issue. We are going to be working with every aspect of the presidency to try and find solution to this."