Following the recent rumored information about billionaire husband of top Nollywood actress, Tonto Dikeh, Dr. Oladunni Churchill, that their marriage is on the nosedive, more findings has indicated that there is a squabble between the two party but could not confirm about an imminent breakup.
In the last few days, the social media and some mainstream newspapers have reported the crisis involving an alleged infidelity act by Oladunni Churchill with one of his protégé, Rosaline Meurer. But Miss Meurer who went on public to clear the air about the cheating rumours did not expatiate on the breakup issue, rather exonerate herself and declared that all is well with them.
However, indication has shown that the house is shaky as one of the domestic staff in the family house who want to remain anonymous confirmed that his master, Dr. Churchill is not at ease with serial uncommonly behaviour in the house by his wife, Tonto Dikeh, but did not indicate any breakup.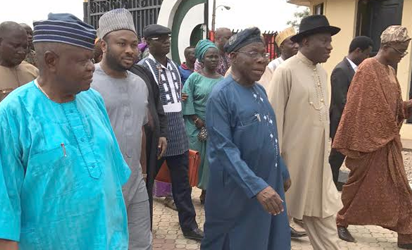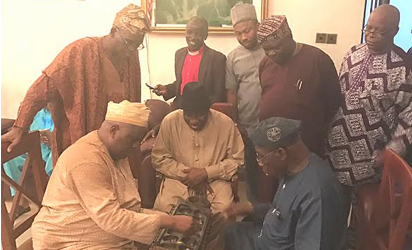 According to him; "The actress returned to her unmarried lifestyle of smoking marijuana which usually triggers her to destroy family properties at any provocation. This incident has occurred three times including burning the husband's cloths and expensive interior valuables."
He also disclosed that the husband, Dr. Churchill having noticed an imminent confrontation with his wife which may be termed as domestic violence, travelled to Ghana last year after his charity programme for some weeks to cool off the disturbing tendencies which he alleged that Tonto Dikeh breastfeeds the baby while smoking.
He also revealed that the controversial actress exhibited some violent manner and was said to have pushed down the guest in-law and broke some valuables in her home in one of her many marijuana reactions. The incessant dishonorable display was sighted to have prompted her husband to stay away from home instead of confrontation which however, triggers the cheating saga.
As the accusation rages on, Dr. Churchill, according to the source, was said not to have made appearance in his Abuja office as he is not settled and had not paid some of his office staff their salary since December. However, all effort to reach Dr. Churchill for reaction to the allegation proves unsuccessful as he had briefly replied in one the calls saying; "I have been busy with my business. I will accord you audience as soon as possible".
Meanwhile, the billionaire businessman, Dr. Churchill was spotted by our correspondence yesterday, at Ogun State among the ex- President, Goodluck Jonathan visiting entourage to former ex-President Chief Olusegun Obasanjo at his ancestral village Ibogun, Ogun State.