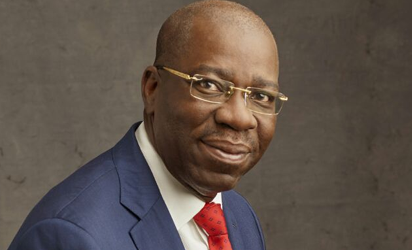 Governor of Edo State, Mr Godwin Obaseki
By Simon Adewale
A chieftain of All Progressives Congress, APC, in EDO Central senatorial district and Vice Chairman of the Party in Edo State, Chief H. O. Okoror, has called on the people of the state, particularly people of Edo central senatorial district, to support Governor Godwin Obaseki, to deliver on his election promises to the state.
Chief Okoror, in a statement at an end of year party he organised for leaders and members of APC in Esanland, reflected on the victory of APC in the last governorship election in the state which produced the governor, however, expressing regret over the result from the district.
According to him, "the result is not a true reflection of the popularity of the party or the governor in Esanland but was a product of needless infighting and division within the party," calling for forgiveness and unity by all concerned in the spirit of New Year.