By Tare Youdeowei
AN Ijaw leader, Chief Beck Hitler, has said that the Ijaw nation and entire people of Niger Delta were still very proud of former President Goodluck Jonathan, even though he had left office.
Hitler, who spoke yesterday in Warri, Delta State, expressed the Niger Delta's unrelenting love and continued support for Jonathan and appreciated the former President for attending the presentation of Staff of Office to His Royal Majesty, Oboro Gbaraun II, Aketekpe Agadagba, the paramount ruler of Gbaramatu Kingdom by Governor Ifeanyi Okowa, at Oporoza.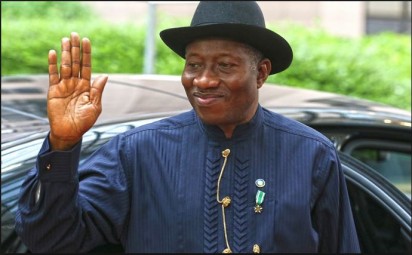 He said: "As a people, the Ijaw nation is still very proud of former President Jonathan. He may have left office, but he is a proud son and leader of Ijaw nation and that was why he personally attended the historic event at Oporoza."
Hitler noted that Gbaramatu Kingdom will forever appreciate Jonathan for his contribution to the development of the kingdom and entire Niger Delta region.