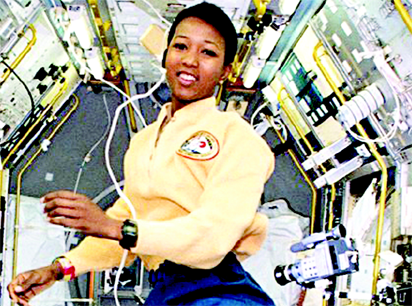 By Princewill Ekwujuru
IN today's globalised world, workplaces are becoming increasingly diversified in terms of gender, ethnicity, age, culture, experience, education and background amongst others. More so, diversity in the workplace involves how people perceive, tolerate, accept and interact with each other in an organisation.
Given this fact, organizations should recognize better ways of improving and managing workplace diversity to make it more creative and open to change in order to achieve competitive advantage in the competitive business world.
According to human resource experts, diversity in the workplace should recognise individual differences and adopt work practices that will create an all round environment in which skills, perspective, ideas, thoughts and background are valued. Equally important, they say, is understanding and recognising the values of using the different perspectives, ideas, backgrounds to enhance the quality and outcomes of work.
Group Chairman, iSON Group, Ramesh Awtaney, recognises this, and is very passionate about promoting gender equality at his company, expressing optimism about the growth of his female workforce over the years. "It's a gradual process but there is a very encouraging forecast even here at  iSON, with the ratio of female to male employees standing at 48:52. We are an equal opportunity employer and as such do not face any challenges recruiting suitably talented females," he said.
He believes that an organisation's to growth and success in the current highly competitive business world strongly depends on its ability to embrace workplace diversity.
According to him, having a diverse workplace implies that organisations can offer an extensive varieties of ideas, thoughts, skills, and resources to the business which is the foundation of a good business.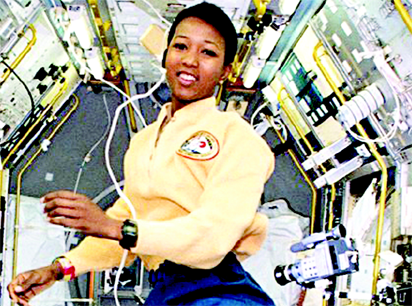 Optimum advantage
"However, diversity in the workplace comes with its own challenges as organisations strive to take optimum advantage of the benefits it offers," he added.
"The world is constantly evolving, and as new issues, trends and challenges emerge, so has the workplace. There have been significant changes in the workplace and the pace of change is increasing daily.
The nature of change in
the present workplace does not only stop at the office space and building but it also includes how people work together to achieve common business goals," he submitted.
Temitope Ajiboye, a Lagos-based HR consultant agrees. In the past, he said, few women were seen within the corridors of the workplace and usually only before marriage. "Presently more women take up leadership positions in the workplace knowing that they can be within the corridors of the workplace and still be a wife and mother. Basically this change in the workplace can be attributed the industrial revolution were the changes are being felt even presently," he said.
With the exponential growth of technology, the experts say, the workplace landscape has changed, especially in how people interact with one another within the ambience of the workplace.
Today, information dissemination is done in real time. Organisations send and receive information in just a click of the mouse, just as individuals in the workplace get more aggressive as competition for positions and promotions intensify.
The women, it appears, have done badly, as a good percentage of them today occupy different positions in different sectors of the workforce, positions that were customarily held by men. However, despite this, gender inequality still persist in the workplace, as the percentage of female remains lower to the men. For instance, current survey report shows that women make up about 42.4 percent of Nigeria's workplace.
Current survey report
This is even worse in politics, with statistics showing that only 25 of the 360 members of the Nigerian House of Representatives are women, just as they make up only about 4% of local government councillors. This is confirmation that women are underrepresented in political issues, as well as other sectors.
However, there appears to be little separating the two – male and female in terms of remuneration, as statistics shows that little difference in the average income of the female worker as compared to her male counterpart.
Interestingly, women have demonstrated amazing presence in different sectors of the workplace which resulted from workplace diversity. This is especially true in organisations such as the iSON Group. The company, Awtaney said, has developed programmes aimed at encouraging equal participation and training for all its staff.
"We have international facilitators, in house training, and identified resources online, audio and basically everything made available to build and enhance our workforce. We focus on skill development of all our employees at all levels with special focus on customer care executives and people managers. Last year itself, as a part of LEAD learning Initiative, huge investment was made on Skills Development and New Hire Induction and over 2,500 new employees were inducted across Nigeria, Ghana, Liberia, South Sudan, Zambia and Rwanda. An impressive 25,000 man hours were invested in up skilling new resources, soft skills, products, services, systems and applications. This year alone, we have invented 1,25,000 training man hours on new staff induction for our existing operations in Kenya, Uganda, Rwanda, Nigeria and Francophone countries during first two quarters," Awtaney said.