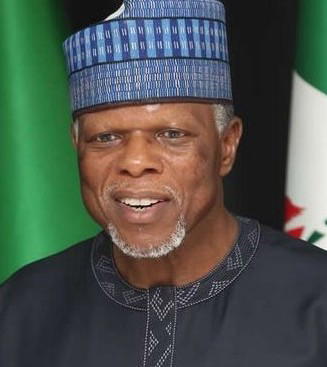 Customs CG, Hameed Ali
By Emma Ujah, Abuja Bureau Chief
ABUJA—The Nigeria Customs Service, NCS, has raked in  N815. 699 billion, as at the end of November, this year.
The service realised N905 billion  in 2015, out of a target of N954 billion.
The Comptroller-General of the NCS, Col Hameed Ali, had earlier in the year, blamed the service's inability to meet the 2015 target on the policy of the Central Bank of Nigeria, CBN, which delisted 41 items from imports for which foreign exchange sourced from the apex bank could be utilised.
With the year ending tomorrow, the possibility of the service meeting its revenue target for the year is in doubt, going by the fact that the CBN 41 items policy had been implemented throughout the current fiscal year.
The C-G told journalists early in the year that the NCS was setting a target of N1trillion for itself.
A document detailing monthly collections by the Customs, so far this year, indicated that the highest revenue was realised in August with the figure standing at N95.766 billion.
The closest figure was realiased in September when collection was N90.211 billion.  That level could not, however, be sustained as collections dropped to N83.889 billion and N84.514 billion in October and November, respectively.
Collections for other months were: January, N74. 380 bn;  February, 62.886bn; March 61.228 bn; April N57. 381 bn; May N57.055 bn; June and July were N72.772 bn and N75.603 bn, respectively.
The divergent views held by the fiscal and monetary authorities over revenue drive through import duties collection by Customs as against reducing import of goods that can be produced locally, in order to conserve the nation's foreign exchange had led to the Federal Government's decision to stop the CBN 41 items policy as from January 2017.
Minister of Finance, Mrs. Kemi Adeosun, announced the decision to jettison 41 items exemption from foreign exchange market policy in the recently leased 2017 fiscal policy roadmap.
According to her, in its place, the Federal Government would come up with fiscal measures to reduce pressure on the parallel market segment of the foreign exchange market.