By Babajide Komolafe, with agency reports
The Central Bank of Nigeria, CBN, yesterday conducted special foreign exchange auction aimed at meeting backlog of demand by fuel importers.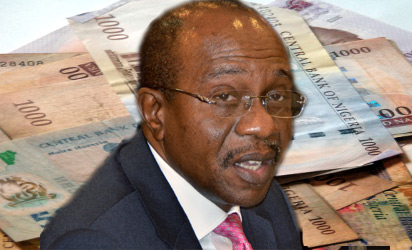 The CBN has asked banks to submit bids for a "special currency auction" targeting fuel importers to meet demand for matured letters of credit, traders said on Monday.
Foreign exchange dealers confirmed this, saying the CBN sent a message to banks on Monday to submit backlog dollar demand from fuel importers.
Nigeria consumes 45 million litres of gasoline a day, or roughly 280,000 barrels, which would require the market to provide some $18 million a day. Importers cover about 30 percent of this, with the state oil firm covering the rest, which is a big strain on the market for dollars.
Nigeria has four refineries but decades of neglect mean it needs to import petroleum products. Fuel shortages often occur in Nigeria during festive periods such as Christmas and Muslim holidays.
Foreign exchange dealers said the government wanted to ensure that fuel retailers had enough products, so it was channeling dollars to them and also to avoid shortages which in May crippled banking, airline and telecom services.
Nigeria is in its deepest recession in 25 years, worsened by falling crude output as militants attack pipelines in the Niger Delta, the heart of its production, and global prices remain low, choking off dollars needed to fund imports.
The dollar shortage has caused many companies to halt operations and lay off workers, compounding an economic crisis.
It was not clear at what rate the CBN would sell the dollars. In May, the government agreed a deal with oil firms in Nigeria to sell their dollars directly to fuel importers, to end months of scarcity partly caused by a currency shortage after it hiked fuel prices by 67 percent, using an exchange rate of 285 naira per dollar.
The naira, which has been stuck at around 305 per dollar on the official market for more than two months since the central bank in June abandoned its dollar peg of 197 against the currency, eased to 314.90 at 1115 GMT. It was quoted at 484 on the black market.