By Udo Ibuot
UYO—MANAGING Director, MD, of Niger Delta Development Commission, NDDC, Mr. Nsima Ekere, has stressed the commitment of President Muhammadu Buhari to the development of the Niger Delta region.
Ekere, who spoke during the inauguration of the Akwa Ibom State caucus of All Progressives Congress, APC, in Uyo, said it was clear that the President had the interest of the region at heart from the steps he had taken so far towards solving the problems confronting the region.
The NDDC MD who pledged that the commission would work vigorously to bring sustainable development to the region, urged the people of Akwa Ibom State to support the Buhari Administration, which he said, was working tirelessly to address the economic problems of the country.
Ekere lauded the quality of the APC caucus members, particularly the caucus Chairman, Atuekong Don Etiebet, whom he described as an experienced and dogged leader.
Managing Director of Oil and Gas Free Zones Authority, Mr. Umana Umana, in his comment, expressed confidence that the caucus would strengthen and reposition the APC in the state.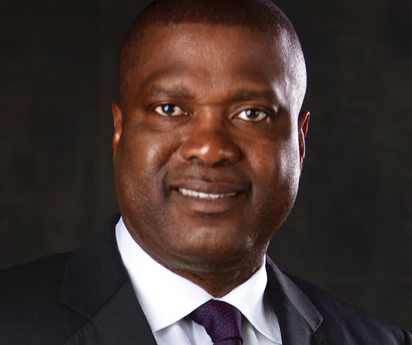 Lauding Mr. Ekere as a true friend and brother, Mr. Umana declared: "We will all work together to strengthen the party to take back our state."
He commended President Buhari for the appointment of Akwa Ibom indigenes, including himself, into positions of authority.
The Senior Special Assistant to the President on National Assembly Affairs (Senate), Senator Ita Enang, solicited support for the Buhari Administration which, he said, had done well for Akwa Ibom State in terms of appointments and projects, hinting that more appointments were underway.
He described as deceit and falsehood, the claim by a group, Akwa Ibom Vanguard, that the Buhari administration only budgeted N1.9 billion for projects in the state, pointing out that the budgetary provision for the Calabar-Itu Road alone was over N6 billion.
The caucus Chairman, Atuekong Etiebet, thanked the party for the honour accorded him and other caucus members and promised to work towards making the APC more virile.
Atuekong Etiebet, who inaugurated the Strategy, Finance and Contact Committees of the party, condemned alleged rigging of past elections in the state but predicted victory for the APC in 2019 because "the time of rigging has gone."
The APC National Vice Chairman (South-South Zone), Ntufam Hilliard Ettah, who inaugurated the caucus, stated that with the caucus in place, the party was well-positioned to win the state.