By Emma Ujah, Abuja Bureau Chief & Chris Ochayi
ABUJA— The Federal Government has allocated over N69.96 billion to the power sector in the 2017 budget proposal.
The agencies under the Ministry of Power, to which have been allocated the amount, include the National Rural Electricity Agency, NREA; National Electricity Regulatory Commission, NERC; National Electricity Management Services Agency, NEMSA; National Power Training Institute, NAPTI; National Electricity Liability Management Limited, NELMCO; Transmission Company of Nigeria (TCN)  and National Bulk Electricity Trading, NBET.
The breakdown of the proposed 2017 Federal Government budget showed that the Transmission Company of Nigeria, TCN, got the lion share of N40.2 billion, followed by the National Rural Electricity Agency with N16.137 billion.
NERC was allocated N2 billion; NEMSA, N2.837 billion; NAPTI, N2.465 billion; NELMCO, N2. 718 billion and NBET, N3,595 billion.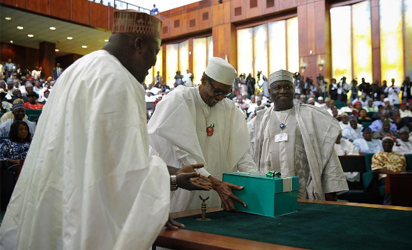 Of this figure, while a total of N15.307 of NREA's allocation goes for capital projects, N830.454 million will be for recurrent.
Overhead was allocated N 92. 027 million, while N 738. 427 million was earmarked for personnel.
TCN's entire allocation of N40.2 billion would go into capital projects. However, no budgetary provisions for personnel and overhead were made, ostensibly as the company is expected to get paid by consumers.
NAPTI's N2.55 billion allocation consists of N1.5 billion for capital projects; N822.055 million for personnel; and N133.180 million for overhead.
NEMSA's personnel budget for the coming year stood at N1.129 billion; overhead, 207.241 million; and capital, N1.5 billion.
Out of NELMCO's N2. 718 billion budget, N2.5 billion was allocated to capital; personnel, N168. 065 million; while overhead got N50.573 million.
The construction of a 215 MW LPFO/Gas Plant was earmarked N5 billion. The location of the project was, however, not indicated in the budget, as presented to the National Assembly.
The Zungeru 700 MW project in Niger State was allocated N1.360 billion.The provision of infrastructure for the same plant was allocated a separate N373.6 million; while the 3,050 MW Mambilla Hydropower project will receive N950 million.
According to the budget, the construction of the 10MW Wind Farm in Kastina would take N904, 546 million.