BY JUDE OPARA, Abuja
Captain of Nigerian basketball team, D'Tigers, and proprietor of National Division 1 side, Hoops and Read, Olumide Oyedeji has disclosed that he decided to sponsor the team as a way of assisting Nigerian youths to get a meaningful life using basketball.
Oyedeji who plays professional basketball in England told Sports Vanguard in Abuja that the philosophy behind his team is to encourage young people to play basketball while pursuing their education.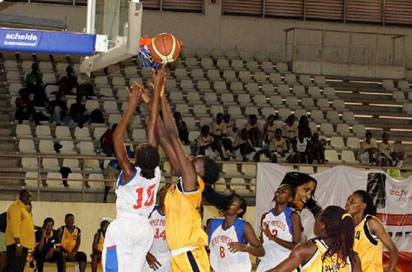 He regretted that most Nigerian clubs are owned by the government, a situation he added makes it difficult for them to get good sponsors unlike what is obtainable in Europe and America where the clubs are largely privately owned.
"Here in Nigeria, 90% of teams are owned by state governments unlike what is obtainable in other places like America. We need to encourage the sponsors by giving them some incentives that will encourage them to develop the sport.
"It is good for players to also go to school because after active sports life, there should be something to fall back on. The problem is that most of the players will like to start making money immediately after secondary school. In America 95% of players go to school and if you are in school you will not be able to play professional games."