Eghosa Omoigui is the Founder and Managing General Partner of EchoVC Partners, a seed and early stage venture capital firm. EchoVC is based in Silicon Valley but it has significant interest in the African ICT sector, having invested millions of dollars on some of Africa's most promising innovative ventures, including, Hotels.ng, Printivo, S&T Media, etc. In this interview, he spoke on the dynamics of the early stage investment landscape, the growth of the ICT ecosystem in Nigeria and how the current economic recession is impacting the investment scene. Excerpts
Stories by Jonah Nwokpoku
EARLY this year, you proposed to invest about $50 million on tech start-ups in the country at a time when there is so much uncertainty surrounding the economy, what inspired this decision? Is this really the best time to invest in the country, especially in the tech sector?
As Nigeria  seeks to lessen its dependency on oil, we feel this is a  critical time to invest and also support  the FG's initiatives to cultivate and develop the ICT ecosystem in Nigeria and broaden the composition of economic drivers within the country.
As we have seen in Silicon Valley over the past 40+ years, the ICT sector has the unique capability to  revolutionize a country and create innovation in areas  previously undiscovered. The introduction of mobile phone technology to Nigeria is a classic example of the gigantic shift ICT can instigate in an economy.
Nigerians are some of the cleverest and hardworking entrepreneurs we have  seen. They want to create a brighter future for  themselves and generations to come.
Technology can help them do just that. We have also seen that the very best time to invest in high quality ICT entrepreneurs is in the context of fear and uncertainty.
We are very committed to seeing this happen in Nigeria. For now, what we see is a mismatch of conviction between entrepreneurs and investors. We share the same levels of conviction that our local entrepreneurs have, and are here to stay. Make no mistake; we are not in the business of giving grants. Our model is designed to invest in successful companies that can generate positive returns to our investors, the company founders and employees and the ecosystem at large.
Access to funding is one of the greatest challenges of most tech start-ups in Nigeria, as an investor, what do you look out for before committing your funds and what can start-ups seeking investment learn from this?
Generally we look for entrepreneurs that share  similar  characteristics to entrepreneurs we have seen grow successful companies in the US and other markets. They tend to share a  similar DNA.
We look for intellectually curious entrepreneurs who are committed to the problem (but not necessarily the solution) they are solving, innovative and  creative in their approach and humble enough to understand there is always more to learn; especially when starting a new company in a difficult environment like Nigeria. We believe that these entrepreneurs exhibit conviction that outpaces their humility and humility that outpaces their execution. But all these elements are exhibited 24/7.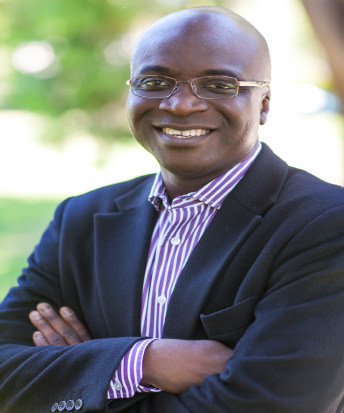 Do you think that the current economic realities are affecting the start-up investment landscape?
There is no doubt it is. Already, some investors are pulling back. They are pulling back on deals that we are aware are getting done but are suddenly getting delayed and lengthened, because they are becoming way more cautious because of what is happening in the macro-economic environment. But certainly that has not changed us. We have always been disciplined from the beginning.
We caution our entrepreneurs to think about how they raise money, how they spend money and how they operate but even in this economy, our companies are growing. If we had come in and got scared by what is happening in the economy, we would have definitely missed out on some spectacular companies. And I have learnt from my investing experience that most of my most significant deals came at a time of uncertainty and fear.
What do you make of the investment in start-up ecosystem in 2016, it seems that not much is happening?
It is happening but slowly. For us, the deals that we are working on, we continue to work on but you know we do not announce, until the CEO decides it is time to announce. But it is not that deals are not getting done.
There are few deals here and there we are looking at where the entrepreneurs and existing investors have still not internalised what this economic change means to their companies. So we find expectations that are no longer valid and that usually causes some kind of disconnect.
This does not mean that the company is not going to be successful but it means they are going take much longer. And we are seeing some interesting behaviours where investors that are ostensibly still investing in Nigeria have no intention of investing any money in these companies but are sort of holding options.
Apart from funding challenges, what would you consider as constraints on the path of Nigerian companies to maximize the potentials and latent advantages?
Uneven electricity supply and a lack of cheap reliable internet, the expensive rents and service charges for office space, difficulties of recruiting, hiring and retaining qualified talent, burdensome incorporation, licensing, tax and regulatory processes, etc., put significant strain on the already  challenging life of an entrepreneur.  They face friction every day. We find it remarkable that, despite all this, many are still able to succeed and create opportunities and jobs.
What would you say differentiates EchoVC Partners from every other venture capital firms out there? What is it you are doing differently?
We have a uniquely qualified and experienced team of investors from Silicon Valley with  global  knowledge and understanding of technology start-ups. Our founding team comes from top tier venture capital firms in  the Valley (Intel Capital & Founders Fund) and have seen hundreds of successful (and failed) entrepreneurs and companies over the past two decades.
Venture capital firm
There is currently no other venture capital firm with the  background we have working on the ground and investing in Nigeria. In addition to our differentiated experience, we are also strong believers in the ability of Nigerians to create innovative ICT solutions and companies that can meet local and global demand. We fund AND we mentor.
You are the Managing Director of the federal government's ICT Innovation Fund; tell us about this fund and how you intend to explore it to accelerate the growth of the ICT sector in Nigeria?
We are the exclusive fund manager of the inaugural and pioneering Federal Government of Nigeria ICT Innovation Fund (with a $10m funding commitment from NITDA), which was officially announced in September 2014 by the then Minister, Federal Ministry of Communications Technology, Dr. (Mrs) Omobola Johnson. In conjunction with the NITDA funding commitment, we were also able to raise additional funds from local and international investors who also recognized the opportunity to build iconic ICT companies locally.
As manager of the ICT Innovation Fund, our remit is to make seed and early-stage investments in ICT SMEs, providing cash, expertise, and talent to fuel the next generation of technology entrepreneurs driving Nigeria's SME-powered economy.
Subscribe for latest Videos