By Emman Ovuakporie & Johnbosco Agbakwuru
ABUJA—THE House of Representatives, yesterday, started debate on the economic crisis in the country, with a plea by the Speaker, Yakubu Dogara, and President Muhammadu Buhari to call for a joint session of the national Assembly to fashion a way out of the economic recession.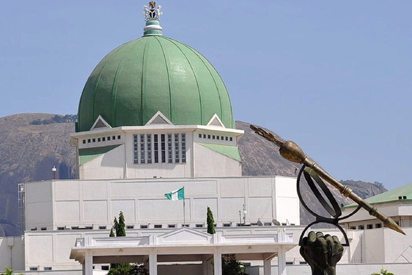 The House also contended that there was need to make credit available to entrepreneurs at low interest rates.
This was based on a motion co-sponsored by Olayiwole Kassim, APC, Ogun, and Tobby Okechukwu, PDP, Enugu, in a motion they co-sponsored. They lamented the decline in the number of barrels of crude oil produced per day, noting also the decline in the manufacturing sector.
Kassim submitted that it was necessary for the government to come up with measures to revamp the economy.
He said: "Nigerian banks are charging the highest interest rates in the world. It is counter-productive. We should strive for a sustainable single digit interest rate."
In his contribution, Okechukwu said inconsistency in government economic policies was creating fear and uncertainty in the polity.
He noted that there was a lot of capital flight in the country because of inconsistency in government policies, adding that there was need for the government to come up with a clear cut economic direction.
"Unless there is focus, we will not make progress. There has to be a convergence of government policies," Okechukwu stated.
Nnenna Elendu-Ukeje, PDP, Abia, said part of the problem was the lack of synergy by the various government officials managing the economy, stressing that this lack of synergy had created fear in the polity.
''People in charge of the economy are speaking in discordant tones. There is absolutely no synergy in the management of the economy. It is this lack of synergy that has created fear."
Ukeje challenged the government to come up with a clear road map on how to move the country out of the current economic recession.
House Leader, Femi Gbajabiamela, advocated a restructuring of the polity in such a way that the country can truly operate as a federal state.