By Demola Akinyemi
ILORIN—Governor Abdulfatah Ahmed of Kwara State, yesterday, warned that he would not tolerate deliberate falsehood against his government by the opposition in the state.
The governor particularly debunked claims that it was clamping down on opposition elements and censoring the media in the state.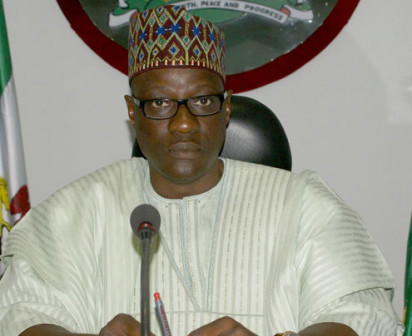 The governor, who sounded the warning in a statement by the State Attorney General and Commissioner for Justice, Mr. Kamaldeen Ajibade, in Ilorin, said: "The state government, as a firm believer in freedom of expression and the Rule of Law, welcomes constructive criticism based on fact.
"People have the freedom to criticise government and hold it accountable for its campaign promises."
He, however, said that such freedom did not give anyone "the opportunity to deliberately spread falsehood against the government in a way capable of causing public incitement."
He explained that what the government had done was to "petition the Police against falsehood peddled by certain opposition politicians in the media."
Governor Ahmed noted that as required by law, the Police had invited the individuals to defend themselves as part of its investigation.
"If by the end of its investigation, the Police recommend the prosecution of those individuals, it is the responsibility of the Office of the Attorney General to take a decision on whether to prosecute or not," the governor said.