By Tare Youdeowei
Delta State at 25 Special Compendium of Honour to honour 100 Deltans who have contributed to the well-being of the state and impacted lives, will be unveiled on November 5.
The programme earlier scheduled for September 3, according to the Editor-in-Chief and Executive Coordinator of the project, Mr Alex Omordia, was postponed to ensure that a thorough job based on integrity was delivered.
The Special Compendium is to be published by Corporate and Media Africa Communications Limited, publishers of Corporate Standard magazine, endorsed by Delta State Directorate of Culture and Tourism for the project.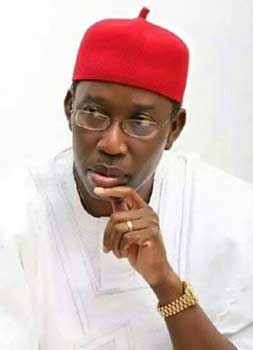 Mr Omordia, who addressed newsmen on the development, said: "The 25th anniversary celebrations were rounded-off on August 29, with awards by the government to some individuals. It was planned that the unveiling of the compendium to honour 100 Deltans who have contributed to the well-being of the state and impacted on lives, will tally with the celebrations on September 3, but because of the enormity of the job, we asked for the time to be extended to November 5.
"However, it must be stressed that though some persons think that since the celebrations were over there was nothing more, the compendium is on course. We are, therefore, enlightening the public that the compendium is yet to come. It is an everlasting document that will serve history, and as such, we are meticulously selecting the persons to be featured in it. Our track record is not in doubt. We have been organising awards on a national scale since 2004. We will definitely deliver as promised."
On the selection process, Head Co-ordinating Committee, Mr Fidelis Odumosor, said: "The selection of 100 Deltans to be featured is part of the things that prompted us to ask for more time. We don't just come up with names, we go from community to community to have the people nominate their would-be icons who have contributed meaningfully to the development of the state, touched lives and made a mark in their various fields of endeavour. When they do this, we still vet by character, integrity, pedigree among others.
"The postponement is in a bid to be thorough. It is not about money, it is about people of verifiable integrity. There is no age limit, this is for both young, middle aged and old, provided they are touching lives, whether they are popular is not an issue."