…as gas flaring, supply infrastructure deny Nigeria gas sales benefit
By Ediri Ejoh, Prince Okafor & Iloaze Blessed- Odidi
The challenges in the country's oil and gas industry may not see a new turn, as experts, on Wednesday, identifies ethics and transparency gaps, supply security and others as major hindrances robbing the country of potential benefits in contracts in the petroleum industry.
These were the views of stakeholders at the ongoing Nigeria Annual International Conference and Exhibition, NAICE, 2016, in Lagos.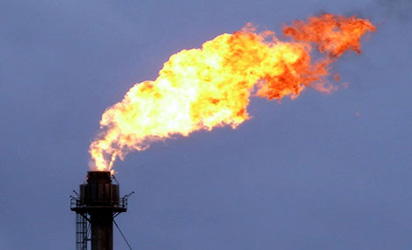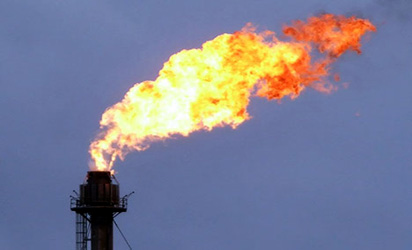 In his presentation titled: Ethics and Transparency for Block Concession and Divestments in the Nigeria Oil & Gas Industry, the Chairman, Energy Institute, and former director of Director of Petroleum Resources, DPR, Mr. Osten Olorunsola stated that despite the development experienced in the industry, more is needed to be done in other to reap good returns in the pain of dwindling crude oil price.
He lamented that the guidelines and rules for operators are too flexible and confusing, low entry requirements; all comers game and no yellow or red cards; weak disqualification provisions.
But for processes and tools contracts, he identifies, insufficient due diligence, predominantly manual (Many toll gates), suboptimal evaluation of bids, skewed evaluation of bids, self interests, political pressures, injections (Forced marriages) and approval delays, as hindrances.
He also, faults the system as well as the individuals involved in the process, saying it thus encourage padding, winning the race from the end, bribery and corruption and partiality of referees (no level playing fields).
The implication of these unethical practices had brought about mistakes, disputes, court cases and other related issues respectively.
He however, urged for collaboration between all players to commit to fixing the problems. "We must tighten the rules, ensure level playing field Simplify and automate processes, minimize human intervention work on the character and refine attitude of players
Also speaking, Managing Director/CEO First E&P, Ademola Adeyemi-Bero, added that major under investment, especially in exploration and appraisal activity has been the main cause of reserves decline.
Others he identified as Insecurity across the Niger Delta hindered key activities, adding that at 3 million barrels per day, reserves will only last 30 years, and there is need to find more oil.
Moreover, for marginal field, he highlighted asset acquisition and management, operating environment, government policies, funding and personnel, capacity and technology, as other challenges and huddles confronting its success.
Meanwhile, Chairman, Society of Petroleum Engineering Nigeria Council, Mr. George Kalu, lamented the increase in gas flaring as well as inadequate infrastructure identifying them as major hindrances robbing the country of potential benefits from gas sales.
He explained that the challenges confronting the industry include, funding (rising from cash call arrears), exchange rate differential in a cyclical oil price regime.
Others, according to him, involve high operational costs due to long contracting period and several delayed payments to vendors, as well as high cost of borrowing.
He further attributed the belated passage of the Petroleum Industry Bill, PIB, as a major setback to investment in the sector, adding that such challenge had brought activities down to their lowest point.
He argued that the level of crude oil and gas reserve discoveries do not match the rate between 2013 and 2016, and this has resulted to minimal exploration and a reduction of new development activities when compared to other oil and gas producing countries.
He added that "The country's petroleum industry had experienced massive capital flights due to bureaucratic bottlenecks in releasing information on prospects, fiscal regime, extant laws and feedback on performance of contractors. This resulted in significant delays in permits approval while providing a breeding / enabling environment for sharp practices.
"However, with all the challenges enunciated above, an average Upstream Technical Cost, UTC, (below US$20 per barrel) is required for global competitiveness for the industry."