Ibadan—The Federal High Court, Ibadan, yesterday  refused the bail application of Sunday Adegoke, one of the accused, being tried for alleged eight billion naira CBN currency scam.
Justice Joyce Abdul-Maleek held that though the constitution conferred the powers to grant bail on judges, but the judge must follow laid down guidelines.
Abdul-Maleek said that in exercising the discretion, judges must examine the nature of the charge, evidence, sentence and the extent of the conviction.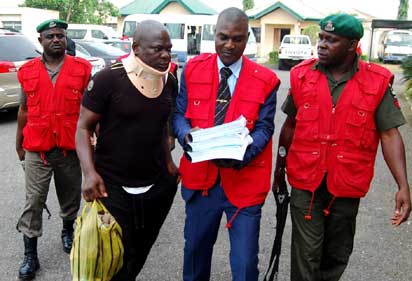 She said that the above stated reasons were considered in refusing the ailing accused bail.
"Accordingly, this bail application has failed, it is refused and it is dismissed," Abdul-Maleek said.
The judge, however, adjourned the case to July 4, for continuation of trial.
It would be recalled that Adegoke, who was the 8th accused person was reportedly undergoing serious health challenges which requires him to be taken out of the prison for proper treatment.
Adegoke had 15-count charge proffered against him.