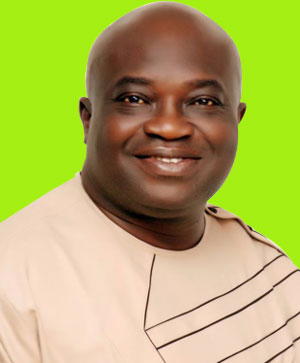 Gov. Okezie Ikpeazu
By Anayo Okoli
UMUAHIA— GOVERNOR Okezie Ikpeazu of Abia State has borrowed a total of N24 billion since he assumed office 11 months ago.
This is made up of N14.1 billion bailout fund and N10 billion, which government sources said was for infrastructural development.
Meanwhile, Abia State Government has said that its debt profile was not up to N78 billion as reported by the National Bureau of Statistics, NBS, which also placed the state as the 5th highest indebted state in the country.
State Commissioner for Finance, Mr. Obinna Oriaku, who disclosed this while reacting to the statistics released by NBS, insisted that the figures given by the Bureau were inaccurate.
According to him, the state government had engaged a team of consultants, who are currently working to reconcile the financial position of the state.
He said: "I am yet to see the document but I totally disagreed with the figures they are mentioning and our rating. If I heard you right, you mentioned N78 billion; it is totally unacceptable and I doubt where they got that from.
"Though government is a continuum, from the period we took over, I want to believe that this figure is wrong."