Belgium on Monday said the death toll from the March 22 Brussels attacks had risen to  35, of whom 28 have been formally identified.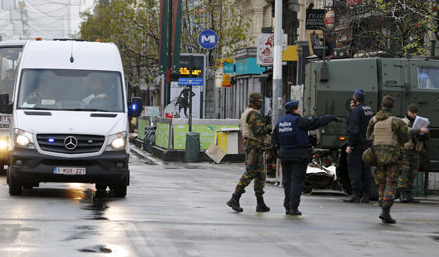 Following is an update of known fatalities. Details are sketchy as in some cases, as the authorities have withheld names out of respect for families, and there may be some instances of dual nationalities.
Another 340 people were injured in the attacks by three suicide bombers claimed by the Islamic State group.
– UNITED STATES: Four fatalities.
The US State Department on Sunday confirmed the deaths of two more Americans, bringing the total to four.
An American couple who had been reported missing, Justin and Stephanie Shults, were confirmed dead by an employer and family on Saturday.
– BELGIUM: Three.
Belgian student Bart Migom, 21, had been travelling to see his American girlfriend in the United States when he was killed at Brussels airport, his college confirmed.
Civil servant Olivier Delespesse, and 20-year-old law student Leopold Hecht were reportedly killed in the metro blast.
– NETHERLANDS: Two.
Sascha and Alexander Pinczowski, Dutch siblings who had been living in New York, were preparing to board a plane home when two suicide bombers struck at Zaventem airport.
— BRITAIN: One.
Computer programmer David Dixon, a 51-year-old Brussels resident, had texted his aunt to reassure her he was safe after the airport blasts.
But he went missing and media reports said he appeared to have been on the metro when a suicide bomber struck.
The British government says seven other Britons were injured
– CHINA: One, according to the Chinese embassy.
– FRANCE: One.
The French government says one Frenchman was killed and 12 other nationals were injured.
– ITALY: One.
Patricia Rizzo, 48, had been working in Brussels for several months for the European Research Council Executive Agency (ERCEA) and was killed in the metro explosion.
– GERMANY: One.
A German citizen was among the dead, according to police.
– LIBERIA: One.
The Liberian foreign ministry identified the fatality as Elita Borbor Weah, who was based in the Netherlands. Dutch media previously identified her as a Dutch national aged 41, who was travelling to her stepfather's funeral in the United States.
– MOROCCO: One.
A Moroccan citizen was also among the dead in the metro, Moroccan news agency MAP says.
– SPAIN: One.
Madrid confirmed the death of Jennifer Garcia Scintu, 29, a Spanish woman with Italian and German nationality, who was reportedly on her way to New York with her German husband. El Pais newspaper suggested she could be the German victim.
– SWEDEN: One.
Sweden said a Swedish woman in her 60s was among those killed at Zaventem airport.
– PERU: One.
Adelma Marina Tapia Ruiz, 37, a Belgium resident, was the first fatality to be identified in the airport attack.
Her husband and twin daughters had a miraculously lucky escape as he had run off after them as they played.