By Umar Yusuf
Yola—Immediate past Commissioner  for Trade and Cooperative, and Candidate of the All Progressives Congress, APC, Talatu Yohanna , has emerged winner of the re-run election for Demsa/Numan/Lamurde federal constituency, Adamawa State, held weekend.
Yohanna  defeated five other contenders in the contest.
A court of Appeal in Abuja had annulled the election of Kwamoti La'ori of the then Social Democratic Party, SDP and ordered a re-run within 90 days excluding his party, SDP.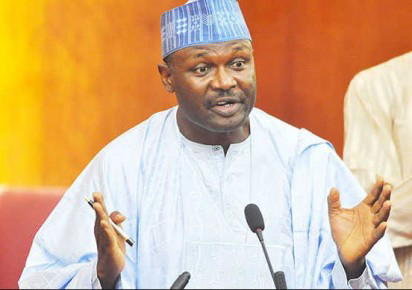 This forced Loari to cross carpet to Kowa Party and subsequently emerged its candidate.
Declaring the results yesterday in Numan, the Independent National Electoral Commission, INEC, constituency returning officer, Dr. Pascal Timtere, announced that Yohanna of APC polled 24,126 votes, Micheal Zidon of the Peoples Democratic Party, PDP, got 11,513 votes, and Kabiru Garba of the CPP, Citizen Peoples Party scored 222 votes.
However, Bitrus Alkali of the Kowa Party had 400 votes, Dr. P.P Power of the People Democratic Movement, PDM, scored 6,320 votes while Anslem Olam of Labour Party, LP polled 154 votes respectively.
Dr. Timtere thereafter declared and returned Hon, Talatu Yohanna of APC, haven scored the highest number of votes cast in the constituency (Demsa/Lamurde/Numan Constituency) winner of the contest.
A day before the election, an Abuja Federal High court had allegedly restrained INEC, from conducting the rerun.
The restraining order, it reportedly secured sequel to application by La'ori.
He was said to have sought for the injunction over alleged failure by INEC to include his name as the candidate of Kowa Party.
When contacted, image maker of INEC in Adamawa State office, Mrs. Rufkatu Duku, claimed INEC office in the state (Adamawa) was not aware of the said injunction.
Mrs. Duku added that the INEC's National Headquarters had not communicated to the Yola office of the new development.