By Babajide Komolafe
Bank customers have kicked against the introduction of Current Account Maintenance fee by the Central Bank of Nigeria, saying that this amounts to legalising illegality.
Speaking under the aegis of Bank Customers Association of Nigeria (BCAN), bank customers said that the implementation of the fee will erode the confidence bank customers have in CBN as an unbiased regulator; Affect negatively the budgets and other plans which had been prepared by customers on the certainty of a zero COT regime and expectation of CBN to stop unauthorised collection of Account Maintenance fee by banks; Amount to legalising an illegality- an illegality the Bank seems to have closed its eyes to for years perhaps, because it provided banking system viability and stability-but at the expense of our innocent members.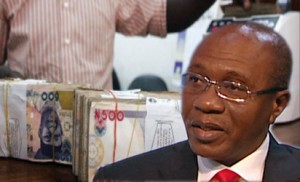 In a communiqué signed by President of the Association, Mr. Uju Ogubunka, and Executive Secretary, Onyema Okoroh, the Association  called on the CBN to, " Withdraw the Circular  introducing the fee and allow bank customers to enjoy the free COT regime; Avoid legalising illegality of Account Maintenance Fee; Avoid replacing COT with Account Maintenance Fee;
Direct banks that had charged Account Maintenance fees not only to stop such charges but also to refund all the money they had collected from their customers since the introduction of the Guide to Bank Charges in 2004 (16 years); Endeavour to consult stakeholders before the introduction of charges/fees foreign to the subsisting Revised Guide to Bank Charges."
Dismissing the reasons adduced by the apex bank to justify the introduction of the fee, the group said: "In the first place, banks are not the only economic entities in the country affected by declining crude oil prices and market turbulences. CBN ought to know best that banks and other economic entities are operating within the same environment. Thus, what affects one affects the others. "Consequently, it will be improper and unfair to short-charge one in favour of the other, in the guise of 'maintaining viability and stability of the banking system'.
BCAN wonders how the banking system will be viable and stable if bank customers that lay the proverbial golden eggs are 'killed'. In fact, bank customers and the various sectors of the economy they operate in need to be viable and stable for banks and the banking industry to see the light of the day.
"Beside the above, we consider it disingenuous for CBN to smuggle, through the back door, Commission on Turnover (COT) back into banks' revenue line.  As acknowledged by CBN, COT had been phased out of Nigeria's banking industry. From January 2016, COT which banks had appropriated from their customers' accounts at N3/Mille for several years was abolished. CBN could not even allow the customers to enjoy a free COT regime for one month let alone a year before introducing Account Maintenance Fee which it also confirmed banks had been charging along with COT contrary to the provisions of the Original/Revised Guide to Bank Charges. Most banks collected from each of their customers a lump sum of N100/month for the unapproved charge."