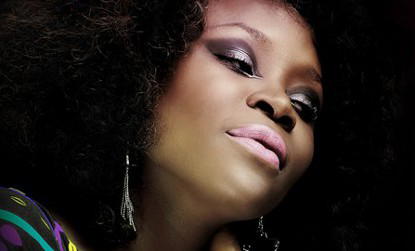 Omawunmi
By TOFARATI IGE
2015 was a year full of many activities in Nigeria's highly competitive music industry. While some entertainers shone like million stars, some were missing in action.
Even though some of those in the latter group made moves and released songs in the year which has just ended, it just wasn't enough to keep them in the front burner.
Considering the fact that at the end of 2014, many of these artistes were predicted to 'rule' last year, it was indeed a let down. We hereby present, in no particular order, the list of 15 top artistes who didn't live up to our expectations in 2016. Enjoy…
Omawumi
It is without an iota of doubt that Omawumi Megbele-Yusuf is incredibly talented. However, last year, she didn't occupy the prime position of one of the top divas in this country like we expected of her.
She got married and delivered her second child as well, but in terms of music, we didn't hear much from her. The only thing worthy of note that came from Omawumi's music stable in 2015 was the cover she recorded to Adele's hit-song, 'Hello.'
Victoh YBNL
When acclaimed rapper, Olamide (Baddo) unveiled two of his new proteges, Lil Kesh and Viktoh in 2014, we thought the music industry was about to see something it had never witnessed before; but we were quite wrong.
Even though Lil Kesh has dominated the charts with hits such as 'Shoki' 'Efejoku' among others, the same cannot be said of Viktoh who has remained as silent as a church rat during Sunday service. In fact, it's safe to say that till date, he has no single hit to his name.
Jesse Jagz
It has been said in some quarters that Jesse Jagz is one of the greatest rappers in Nigeria. But in 2015, that greatness wasn't evident. He re-united with his erstwhile label, Chocolate City, last year, but he was conspicuously missing from the charts.
Ice Prince
Suave, handsome, talented and charming, Ice Prince has all it takes to be a boss in the music industry. And indeed, he is not a push-over. However, even though he released songs such as 'Boss' last year, it wasn't enough to please fans and top the charts.
Tonto Dikeh
Poko Queen, Tonto Dikeh, is as controversial as it gets, but even her controversies didn't do much to help her music career last year. Practically nothing was heard about the actress turned singer musically in 2015. She got married to her hearthrob, so maybe, just maybe, she just might get her groove back in 2016.
Eva Alordiah
Rapper, make-up artiste, blogger, writer, Eva Alordiah has a lot on her plate. Perhaps, she is swamped with all these activities; that's why she didn't release any song worthy of the charts last year. However, in a recent chat with Showtime, she stated that she's working on her album, so 2016 may be a better year?
Darey
It is not an exaggeration to call Darey one of the kings of RnB in Nigeria. But he seemed to abdicate his throne in 2015. It goes without saying that nothing much was heard from him last year; anyway, here's wishing him a better 2016!