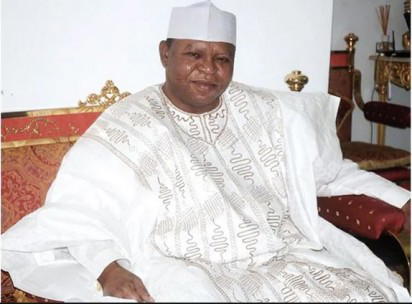 Abubakar Audu
By Kingsley Fanwo
A former member of the Kogi State House of Assembly, Mr. Ganiyu Salaudeen has hailed Prince Abubakar Audu as the expected change agent who will bring back the to the path of growth and development.
The ex-council boss made the declaration in an exclusive chat with Vanguard , saying the long wait for change in the Confluence State is over with the emergence of the Ogonicha prince. Salaudeen said: "For many years, our state has continued to suffer underdevelopment which has held us down. No good roads, no good hospitals and above all, those who labour are paid a fraction of their wages.
"The people have seen the light. Audu is the man who will restore the confidence of Kogi people in democratic governance. When he was governor, he proved his capacity for radical development through the various projects hr executed. The people of Kogi are already familiar with Audu's style of leadership which is about development, growth and empowerment.
"It will also be better for the people of Kogi State to align with the change revolution which is currently fixing the centre. We have confidence in Prince Audu to also fix our dear state and take us back to the era when government was seen to be affecting the lives of the citizenry positively".
Salaudeen said since government has shown it is incapable of paying workers' salaries, it is high time they left the stage for fresh ideas that will move the state forward.