By Akpokona Omafuaire
EX-MILITANTS in Delta State have vowed to pick up arms again if the alleged deduction of their monthly stipends by their leader and a commercial bank was not stopped.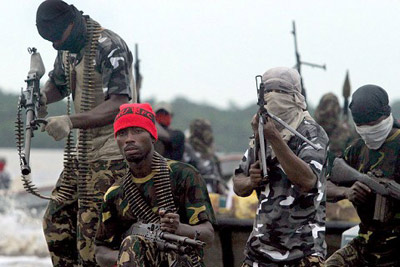 The Ex-militants gave the threat Wednesday during a protest in Warri, Delta State.
The protesters carried placards with inscriptions such as "FG please pay our money directly to our account"
They alleged that their monthly stipends from the Federal Government since it's inception from 2009 were deducted allegedly by their leader.
The protest leader, Adesi Ebi, accused their leader and a commercial bank of allegedly trading with their monthly stipends, noting that the ex-militants leader operates an account for them without their passport photographs and signatures.
He pointed out that they don't know their account numbers as they were only given ATM Cards which they have been using in operating the bank accounts.
According to him, "he opened an account for us without our passports. In 2011, he brought ATM Cards and give us N35,000 instead of N65,000."
Ebi also appealed to the Federal Government to open new bank accounts for the ex-militants and pay their monthly stipends directly to them, pointing out that the stigma they have received in the years past is bigger than the N35,000 they have been receiving from the Federal Government.
He warned that if the deduction of their monthly stipends continues, they maybe tempted to take up arms in renewed bid to liberate themselves.
Subscribe for latest Videos