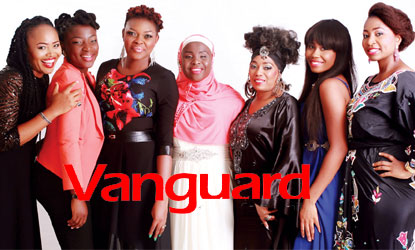 By Yemisi Suleiman and Pamela Echemunor
"Your View" is Television Continental's morning chat-fest with a repeat broadcast late at night. It features a team of seven dynamic young women of different ages, experiences and backgrounds,
discussing the most exciting events of the day. These seven ladies with varying views about life: Morayo Afolabi Brown, Yeni Kuti, Osayuwamen Peace-Saleh, Olajumoke Olubunmi Olaode-James, Tope Mark Odigie, Nyma Akashat Zibiri and Sandra Eze, have become regular fixtures in the lives of television watchers every day on TVC Lagos, with the show currently rated the third most watched show on television.
Anchored by Morayo Brown, the ladies entertain and educate viewers, debating anything and everything – from family issues politics, health, business to show biz – in an easily digestible, down-to-earth manner.
In this interview, they share with us the journey so far and life experiences.