By Vincent Ujumadu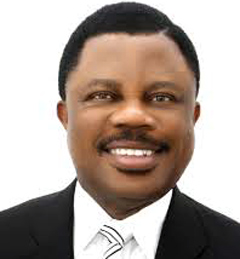 Awka — Governor Willie Obiano of Anambra State and the state branch of Peoples Democratic Party, PDP, have started trading blames over the outcome of the National Assembly election which the PDP cleared.
PDP had won the three senate seats and nine House of Representatives seats in the state.
But briefing reporters yesterday in Awka, Obiano, who was represented by the state Commissioner for Information, Culture and Tourism, Chief Tony Onyima, said the results declared by the Independent National Electoral Commission, INEC, did not by any stretch of the imagination, reflect the expressed will of the people.
This came as chairman of election operations committee of PDP in the state, Chief Ken Emeakayi, advised the state government and All Progressives Grand Alliance, APGA, to accept defeat in the face of total rejection of the party by Anambra people during the election.
Onyima described the results announced by INEC as a monumental electoral injustice on the people of the state and called on INEC Resident Electoral Commissioner, REC, in the state to urgently look into the complaints of his party, with a view to ensuring immediate redress.
He alleged that the March 28, 2015, National Assembly elections in Anambra State were massively manipulated by agents of the PDP across the state who, he said, brazenly overwhelmed INEC officials, electoral agents and presumably independent observers to achieve their objective, which he described as a temporary victory in Anambra State.
He said: "That the result of the senatorial elections as announced by the REC in Anambra State does not by any stretch of the imagination,  express the will of Ndi Anambra and therefore stand out as a monumental electoral injustice on our people.
"Therefore, APGA hereby rejects in its entirety, the results of the senatorial elections in Anambra State as they are in total violation of the sovereign will of the people and stand out as a travesty to our clamour for social justice and equitable representation in national politics.
"It is our considered view that a timely intervention by INEC in Anambra State will help avert a break-down of law and order.
However, we appeal to Ndi Anambra, all APGA members and lovers of democracy to remain calm and law abiding, while we try to redress these injustices."    But briefing reporters on the outcome of the election, Emeakayi, who was the former state chairman of PDP, said  APGA should realize that the people had never supported the party as a political party, adding that their support had always been for former Governor Peter Obi and others who were in APGA and now in PDP.
Emeakayi said PDP has rejected the result of the election for Anambra East/ Anambra West and Ayamelum/ Oyi Federal constituencies declared for APGA candidates.