By Ebele Orakpo
It is indeed true that politics is a dirty game," said a commuter by name, Ade, in the Apapa-bound bus as a radio commentator said something about General Muhammadu Buhari's health.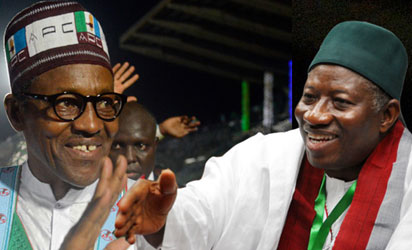 "Na today? It has always been a dirty game – the mud-slinging, name-calling, bad-mouthing, back-stabbing, etc. It's terrible," said Emeka.
"I don't think it is this bad in other climes," said Ada.
Replied Ade: "It is the same everywhere. It's even worse in the so-called developed world. I remember vividly how the opposition wanted to stop former President Bill Clinton from contesting the election by raising the issue of his father not going for the equivalent of our National Youth Service programme."
"What I don't get is why somebody who has some cockroach in his cupboard would want to come out for an elective position knowing full well that the opposition will unearth every negative thing about him and use it against him. For God's sake, if I know I have things I would not want the public to know about me, I will live my life quietly," said Rita.
"True, but that is you. The fact is that the lure of power and wealth will not allow them respect themselves," said Ade.
"No matter what anyone may say, I still believe politicians in other climes are better," insisted Ada.
"The only difference between us and those politicians in other climes is that at least, they don't stop at just mud-slinging, they address issues of national interest. Here, all we talk about is religion, ethnicity, whose turn it is, etc," observed Rita.
Said Emeka: "Good observation, but whose fault? It is the fault of the electorate who don't even know what they want. They allow politicians to pull the wool over their eyes, using sentiment."
Said Rita: "The politicians are all the same. Na the same papa born them. They are looking out for themselves. They don't really care about us and things will not change until we realise that. Now, they are moving their families abroad in case there is violence after the elections and the foolish poor masses will still suffer."
" And then, the politicians talk too much. Some just open their mouths and say things all in the name of politics, forgetting that someday, it will be used against them. People do keep records oo," said Ade.
Said Emeka: "We still have a very long way to go. We must learn to ask questions. They keep telling us that they will improve our lives, fight corruption, stabilise oil prices, create jobs etc. How? What exactly are they going to do to bring about all these dividends of democracy? Let's wake up and keep our politicians on their toes and make them accountable to the people."
"I pray that any politician who plans to shed innocent blood simply to realise his ambition will pay with his own blood," said Rita.