Busting the myths about Ebola is crucial to stop the transmission of the disease.
Will eating raw onions and garlic or ginger once a day for three days protect you from Ebola? Is it okay to eat bitter kola? Or will bathing with salty water prevent infection with Ebola?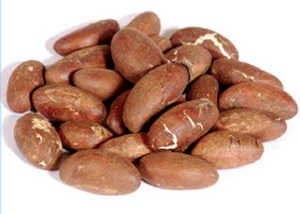 These are just some of the questions posed to the health workers responding round the clock to calls received through the  Ebola hotline. With Ebola threatening to spread, the spate  of rumours and misinformation also grows.
The Ebola Hotline 080 EBOLA HELP that responds to people's concerns has received several panic calls and concerns on false rumours, it becomes necessary to put the records straight.
Myths and rumours can be very harmful. The fight against Ebola will only be won if the fight against myths and misconceptions is won first.
Such myths and rumours are hindering health workers from doing their jobs abroad and causing unnecessary panic and paranoia in the the populace. Here's the truth about some of the most common misconceptions about Ebola virus:
Myth: Bathing with warm salty water will prevent or cure Ebola?
Truth: Salty water had not been proven to have any beneficial effect in preventing the Ebola virus from spreading.  Experts even warn that it may harm the skin or increase the risk of infection as well as increase the risk of hypertension.
Myth: Eating bitter kola hinders or kills the Ebola virus in the body.
Truth: While there are health benefits in eating bitter kola, there is no scientific evidence linking it with cure or prevention abilities from Ebola infection in humans – the only known test was the one carried out in a test-tube and not in animals or humans.
Myth: Ebola virus is airborne, waterborne or spreads through casual contact.
Truth: Ebola virus spreads when the bodily fluids of an infected person comes into contact with the mucous membranes of a non-infected person. That means Ebola virus in fluids like blood, sweat or urine has to come in contact with your eyes, mouth, nostrils, ears, genital area or an open wound in order to infect you.
It takes more than just casual contact to become infected with the virus, which is why many of the victims of the disease are health care workers or family members caring for a sick relative. In hospitals, transmission is easily prevented with precautionary measures like face masks, gloves, protective gowns and isolation units.
Health workers are teaching community members about the importance of washing hands with soap and water, bringing sick family members to clinics and burying the bodies of people who have died from Ebola to minimise infection risk.
Myth: International medical teams brought the virus to West Africa.
Truth: This myth may actually be prolonging the Ebola outbreak. The World Health Organisation, WHO, notes that a team of Médecins sans Frontières (MSF) were accused of bringing the virus into where they were working, and temporarily had to stop working because of it. The Centers for Disease and Control and other partners are coordinating efforts to reach out to community leaders like healers and elders to combat the myth with education about Ebola symptoms and proper treatment in a clinic.
Myth: Taking Ebola patients to other countries puts everyone  at risk.
Truth: It is necessary to understand what makes the Ebola outbreak so fatal. The spread of Ebola is possible not because it's a uniquely potent virus strain, but because of the healthcare disparity in the affected countries where there are outbreaks. Gloves, gowns, masks, proper hygiene standards and isolation units are enough to protect healthcare workers from contracting Ebola from their patients. But the countries where Ebola has spread don't have the adequate resources or facilities to properly treat and quarantine patients.
Myth: Even if you beat Ebola, you can still pass on the virus to others.
Truth: Usually, only people who are exhibiting Ebola symptoms can pass the virus on to others. Only people exhibiting Ebola symptoms, like fever, headache, vomiting and diarrhea, can pass the virus on to others. However, the World Health Organisation notes that a man who has had Ebola can transmit the virus via his semen for up to seven weeks after they've recovered from the disease, so educating men about condom use is critically important.
Myth: This is the first major outbreak of Ebola.
Truth: This is the largest outbreak of Ebola in history, but it isn't the first. The virus was first diagnosed in humans in 1976 in the Democratic Republic of Congo. It infected 318 people and had an 88 percent fatality rate. Since then, various strains of the disease have popped up around the African continent, infecting as many as 425 people in 2000 and, most recently, 57 people in 2012, according to WHO.
As of Aug. 8, 2014, the most recent count available, Ebola virus has infected 1,711 people and killed 932 people in Liberia, Guinea, Sierra Leone and Nigeria since the virus emerged again this year.
Myth: Ebola can be treated with antibiotics (or vitamin C, or anything else…)
Truth: Antibiotics cure bacterial infections, not viral infections. Currently, there is neither a cure nor a vaccine for the Ebola virus. Instead, there is an experimental serum called ZMapp, which contains antibodies designed to help block the virus. Before the 2014 Ebola outbreak, it had only ever been tested on monkeys and has not been approved for human use. American Ebola patients Kent Brantly and Nancy Writebol decided to risk it and take the experimental drug, and early reports are cautiously optimistic about their improving conditions. However, it's unclear whether the drug will be made available for broader use in Africa.
Basic Prevention facts
Do not touch sick people who show symptoms of Ebola including for example fever, diarrhoea, vomiting, headaches and sometimes heavy bleeding.
Do not touch the dead bodies of suspected or confirmed Ebola patients.
Wash your hands with water and soap regularly