By Dayo Adesulu
Federal and state tertiary institutions have been urged to come up with proper documentation to access the over N100 billion Tertiary Education Trust Fund, TETFUND, lying fallow.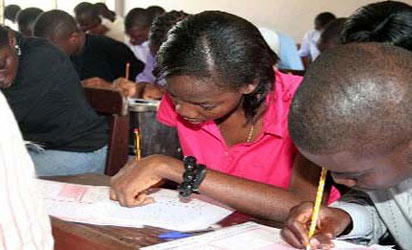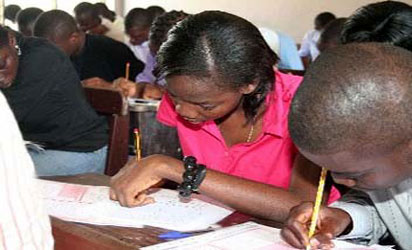 This was disclosed last Thursday at a two-day interactive workshop on Tetfund organised for Vice- Chancellors, Rectors and Provosts of tertiary institutions in the six states of the South-West held at the University of Lagos.
In his address, the Chairman, Board of Trustees, BOT, TETFUND, Dr. Musa Babayo who was represented by Dr Hana Morenike Kolawole said: "Incomplete documentation on the part of institutions applying for the fund is one of the reasons these funds are yet to be accessed."
According to him, it is either the tertiary institutions fail to file in the documentation meant for the fund or started but never finished the process.
Babayo who lamented the lack of fund in our institutions said that if only stakeholders could follow due process and access this fund, many of the strikes engaged in by unions would not have taken place.
"All these people going on strike would not have gone on strike if they know that their institutions have TETFund money lying fallow somewhere. If they know, they will think twice."
He urged tertiary institutions to come forward with their complaints and follow   due process and the fund will be released.
Babayo who noted that no collateral is needed from any public tertiary institution to access this fund queried why many institutions have left their fund fallow in the last four years.
"We do not ask any institution to go and bring any certificate of occupancy before they can access the fund or produce a guarantor before the fund will be accessed. What is the problem?"
Explaining reasons why this fund must be accessed, Babayo said: "We generate this funds from 22 per cent education tax collected by the Federal Inland Revenue Service."
Meanwhile, the Vice-Chancellor, University of Lagos, Professor Rahamon Ade Bello and the Pro-Chancellor, Professor Jerry Gana in their remarks urged the education stakeholders to follow due process in order to access the fund.
The VC   who disclosed that UNILAG has benefitted from Tetfund both in infrastructure, library and capacity- building said: "We hold TETFund in high esteem and glad to host the two-day workshop."
He added that the workshop is important as it will give guideline in areas needed to access the fund and add value to the institutions.
On his part, Professor Jerry Gana tasked the participants to seize the opportunity of the workshop to improve on the guideline on how to access the money, saying that there are billions of naira yet to be accessed.
He said: "The needs are there in the institutions to be addressed through this fund, therefore, you must follow due process to get it."
According to the document made available, there are different requirements for different demands before an institution can access the fund. For example, the  requirements for institution-based research funds include a written proposal that must be approved by TETFund. After this, a maximum of N2,000,000.00 will be approved for the project. However, the approved fund shall be disbursed in tranches – 85 per cent before commencement and 15 per cent after submission of final report.
"All researchers must ensure that all required documents are attached as non-inclusion could delay the process or lead to rejection."
All lecturers in all tertiary institutions in Nigeria are eligible to access fund for institution-based research and the research must be conducted in the submitting institution.
The requirements for library development funds include covering letter, executive summary of the proposal, list of proposed books stating the author, publishers, year of publication, quantity, unit and amount. Others are list of equipment stating manufacturer, specifications, unit cost and total cost.
It also involves genuine proforma invoice from reputable sources including sample photographs of such equipment. Also, for furniture-related procurements, catalogues/photographs of the type of wood to be used. For, e-library, detailed specification/description of the items should be provided with cost.
Dignitaries at the opening ceremony of the workshop include Dr Sunny Kuku, National President, UNILAG Alumni, UNILAG Registrar, Dr Folasade Ipaye, Editor-in-Chief, Vanguard Media Limited and Member of the Governing Council, UNILAG, Mr Gbenga Adefaye, Prof. Akinyeye, Dean, Faculty of Art to mention a few.